The idea of an African vacation conjures dreams of beige and khaki (in a cool way), sunset drives, wild animals roaring and running, and a campfire under a blanket of stars. There are African safari vacations with all inclusive experiences that could provide you with exactly what you want.
In the past, this may have been farfetched due to expenses and how time-consuming planning the trip may have been. However, tour providers have made it their mission to make all-inclusive safari holidays accessible to everyone. All you need to do is find the one that sounds like one of your preferred trip ideas.
Luckily, you don't have to spend hours scouring the internet as this post has done that for you. Take a look at the best all-inclusive trips to Africa as well as the resorts that will make your safari experiences incredible.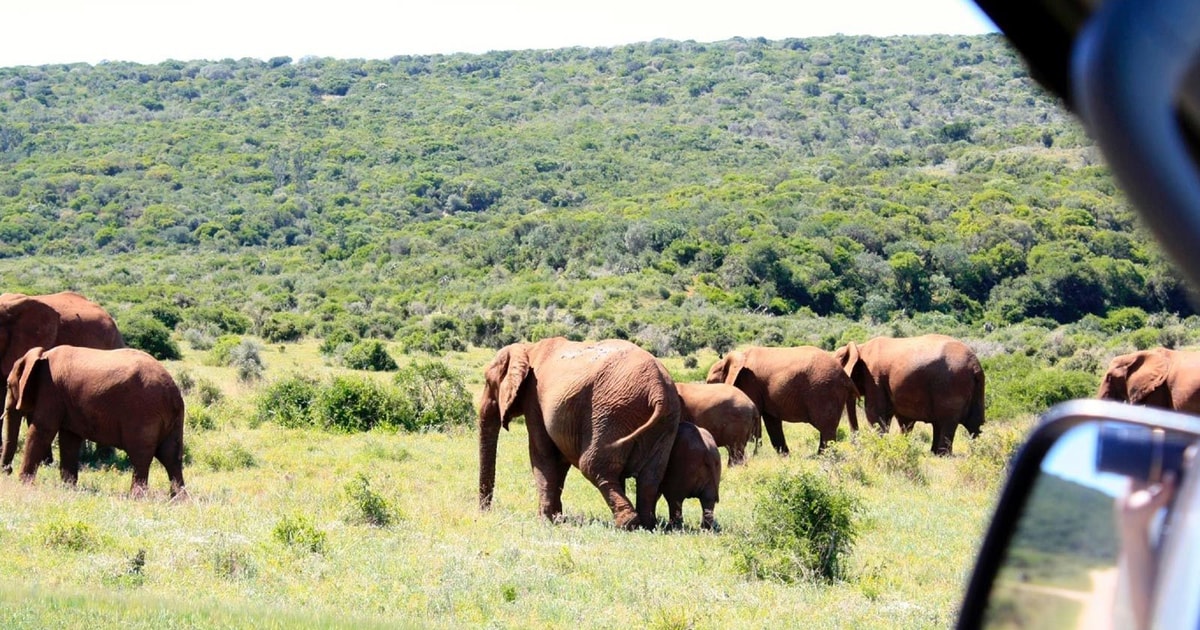 Camp Kuzuma Chobe – Our Favorite Resort in Africa
If you're looking for all-inclusive luxury African safari vacations, then this resort in Chobe National Park is the one for you. This incredible deluxe campsite is situated in front of a bustling watering hole, where herds of elephants and various other game come to drink.
This all-inclusive African safari includes two game drives and walks every day of your stay. There is also a Chobe river cruise, where you can see the wildlife go by from the deck while sipping on your favorite drink.
All your meals are prepared by 5-star chefs in an African style. The three-course dinner is sure to end your day on a high note, especially when complemented with the sounds of nature and the calm evening air.
Another thing we love about Camp Kuzuma is that you can choose exactly how long you want your adventure to last (we expect forever) because it is not a set safari tour. If you're looking for more information on this all-inclusive African lodge, check out our full review of Camp Kuzuma.
All-Inclusive South African Safari in Kruger National Park
Kruger National Park is world-renowned for its incredible biodiversity and the sheer quantity of different fauna and flora. It is one of the top destinations for an African safari and this is the ultimate all-inclusive South Africa safari vacation.
This package, with a transfer from and to Hazyview, includes three days of excitement which can be extended to two weeks. You'll go on game drives and guided walks to search for the famous Big 5.
This all-inclusive safari tour includes wonderful accommodation at air-conditioned safari lodges, where you'll rest before your journey the following day. You'll get to enjoy delicious meals during your trip, including a traditional bush braai (barbecue) after a day of exploring.
The feeling of sitting around a fire with new friends, breathing in the delicious smells and hearing the animals around you, is an experience you'll never forget.
Find out more or book this luxury safari here.
Kruger National Park Short Trip
Perhaps Kruger is where you're wanting to go, but your time constraints are a little tighter. If so, this single-day South Africa all-inclusive safari is the perfect fit!
This tour includes hotel pick-up and drop-off from and to Hazyview. You have a great chance of seeing the Big Five, including the elusive black rhino, as your guide knows where to go.
While the tour requires you to be up at dawn, the breathtaking views of the plains are totally worth it. You'll also find the park to be less touristy around this time, meaning you don't have to contend with other travelers for prime viewing spots.
In between your wildlife viewing, you get to enjoy breakfast and lunch which you can include as part of your tour.
If a single-day trip is all you have time for, then book this tour here.
All-Inclusive Safari in Samburu National Park
Would you rather make your way to East Africa? No problem, there are many all-inclusive vacations in Kenya for safari.
Perhaps none come close to this three-day safari at Samburu National Park. While the Masai Mara may be more popular, a trip to the Samburu game reserve is just as incredible. It's less crowded and features diverse flora and wildlife, with the rhino the only member of the Big 5 not present.
You'll spend your three days on game drives with a knowledgeable guide exploring the reserve from A to Z. In addition to the wildlife you'd expect like lions, elephants, and giraffes, you'll also get to see crocodiles wading the waters.
Between your outings, you get a tasty breakfast, lunch, and dinner as part of this Africa all-inclusive vacation.
There is so much to see and do in Nairobi, Kenya, that having a relatively short safari vacation might just suit you best. You can find out more information and book here.
Namib Desert Camping Safari
Namibia, found in Southern Africa, is a country like no other. It has one of the sparsest human populations in the world in an arid landscape of dunes.
Even the smell of the country is unique and wonderful. The kind of smell where, when you randomly experience it while in a hallway halfway across the world, will mentally transport you back to this adventure.
On this safari, you won't just see animals in their natural habitat. You'll also climb the famous Dune 45 and look out over endless dunes on one side and the sea on your other. From there, you'll take an excursion out to Sesriem Canyon and see the desert in the early light of dawn.
While the heat can be intense in the summers, the tour is well organized to avoid the worst of it and keep you comfortable. You can find out more about this and other safari options in Namibia.
Garden Route and Addo Elephant Park Tour
This five-day all-inclusive tour is not your standard safari. But if you are looking to explore one of the world's most incredible road trip routes while seeing fantastic wildlife, then this one's for you!
The tour includes game drives, canoeing, cave explorations and even wine tasting, among other things. It's a grand adventure along some of the most beautiful and biodiverse environments.
This popular all-inclusive African safari tour allows you to choose the kind of accommodation that you want, according to your budget. There is also plenty of free time for you to explore or join in some of the offered extra activities.
Find more information and book here.
Final Thoughts on All Inclusive African Vacations for Safari
The wonderful thing about all-inclusive Africa vacations is that it takes all the stress off your shoulders. You don't have to do a thing and yet you'll have some of the best experiences of your life. You can just sit back, relax and know that you're well taken care of.
That is particularly the case when you grab one of the Africa safari vacations & deals that we have explored here.
When you join in on any of the above all-inclusive safaris, you'll step into the unknown safely with your every need attended to!