The world-famous Kruger National Park is the largest game reserve in South Africa. Nestled in the country's northeastern region, Kruger Park spans across the Limpopo and Mpumalanga provinces. As it's surrounded by unspoiled wilderness, a stay at Kruger National Park lodges offers an authentic safari experience.
You'll have an abundance of game viewing opportunities. Amongst the African wilderness, you'll come across diver animal species, including the endangered wild dog and renowned Big Five animals.
While animals can sleep comfortably in the African bush, you'll want a bit more luxury during your visit. Whether you're planning a short two-day Kruger safari or an extended vacation, there are plenty of suitable accommodations in the area. Below you can find the best luxury lodges for a splendid stay in the Kruger National Park.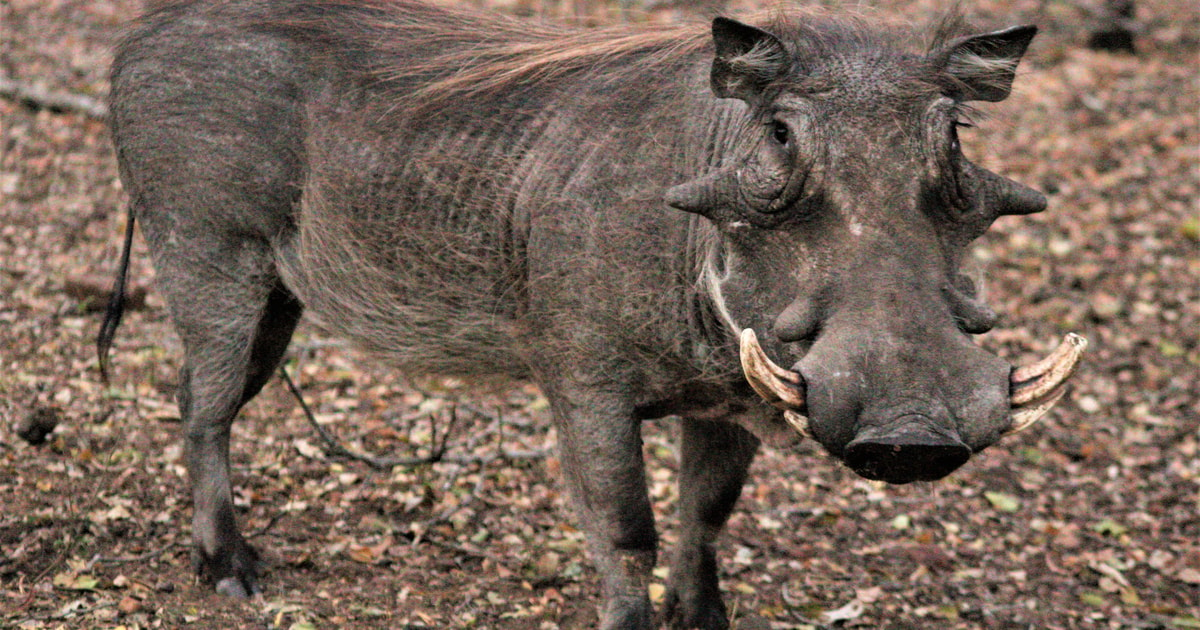 4 Best Kruger Park Safari Lodges
There are plenty of exclusive accommodation options for the best safaris in Kruger National Park. Whether you're looking for a family-friendly resort or an intimate lodge for couples, you'll find a suitable option on the Kruger National Park lodges list below.
Best Lodges in Kruger National Park, Southern Area: Lukimbi Safari Lodge
Lukimbi Safari Lodge offers a luxurious stay with incredible game viewing and activities for travelers of all ages. The opulent lodge is spacious with 14 classic suites. Each suite features an en-suite bathroom, outdoor shower, private lounge and deck, and an internet connection.
The airy rooms are big enough to accommodate larger families. Additionally, there are two premier suites that are perfect for couples. It features separate dining areas and a private plunge pool.
Image by Bookings.com
It is a must-visit location for the best wildlife viewing in the southern area of the Kruger National Park. Additionally, it is one of the few spots to support both the black and white rhino. In addition to spotting the famous Big Five, there are several other activities to enjoy, such as:
A 3-hour early morning game drive
A 3-hour late afternoon game drive to see the park's nocturnal animals
Guided bush walks (the minimum age requirement is 16 years)
Rejuvenating spa treatments at the health center
Enjoying delicious African cuisine and sampling vintage wine
If you're traveling with little ones, this family-friendly safari lodge has a number of fun things to do for kids, including treasure hunts and kiddies walks. As parents can relax while the kids are having fun, it's one of the best luxury lodges for family-friendly accommodation.
Image by Bookings.com
Kruger Park Lodge on Private Game Reserve: Lions Sands Tinga Lodge
Lions Sands Tinga Lodge is ideal for the romantics looking for an intimate and chic bush experience. Guests are treated to a candlelit dinner and bush breakfasts while enjoying a breathtaking view of the wilderness area and the Sabie River.
The lodge is in the Sabi Sand Game Reserve. Here you'll have regular wildlife sightings as the animals visit the river to quench their thirst.
This accommodation has a main lodge area and nine luxurious suites situated 10-15 meters apart for total privacy. The main lodge space has a spacious deck that runs down to the river and a central infinity pool.
It also has an open-air boma where guests can enjoy African cuisine next to a bonfire. Alternatively, you can choose to sleep under the starry sky in one of the treehouse accommodation options. It provides a memorable experience surrounded by the African bushveld in a private game reserve.
Built with comfort and privacy in mind, the lodge is perfect for an intimate and romantic stay. Other superb amenities at Lions Sands Tinga Lodge include:
Early morning game drives.
Morning bush walks with an armed ranger
Late afternoon safari drives with sundowners and snacks
Tip: If you're looking for more accommodation in the Greater Kruger National Park, check out the Elephants Plain Game Lodge in Sabi Sands Game Reserve.
Baobab Hill Bush House
Baobab Hill Bush House is one of the best Kruger safari lodges for a peaceful escape. It is set in a remote location in the northern region of the park. Surrounded by lush baobab trees, this luxury lodge is a haven for nature lovers.
The unique lodge features modern amenities and a glistening swimming pool. There is also an open central area with a kitchen, dining room, and lounge. Additionally, a cook and housekeeping services are provided so you can spend more time relaxing.
There are a number of exhilarating activities to enjoy at this scenic destination, including wildlife viewing and birdwatching. A few common Kruger National Park animals that you'll see include zebras, elephants, kudus, and the African buffalo.
There are also more than 350 bird species in the region. For the best animal sightings, you can get your boots dirty on a bush walk with an armed ranger or enjoy a guided game drive.
Luxury Kruger Lodges: Singita Sweni Lodge
Situated on the Sweni River banks, this luxury lodge offers a sense of seclusion and intimacy that's perfect for a relaxing vacation in the Kruger National Park. It has six riverside suites and one pool suite.
Each suite has its own indoor and outdoor shower. Some of the lodge's best features are the floor-to-ceiling windows and outdoor day beds. It provides the perfect spot for guests to admire the scenic views of the river and wildlife in the area.
It's also an excellent choice if you're heading on a family safari as the lodge offers family-friendly activities and babysitting services. And there is a swimming pool on the premises to help you cool down after a fun-filled day.
Singita Sweni Lodge offers several other activities and services for a spectacular stay, including:
Game drives at dawn
Sunset game drives with sundowners and snacks
Guided bush walks
Mountain bike rides
Archery range
The lodge is perfect for small families and couples. And after a full day of exploring, you can cool down in the sparkling swimming pool. Then end the day with a candlelight dinner in the wine cellar where you can enjoy delicious gourmet meals.
Kruger National Park Lodges – Prices
Kruger National Park accommodation prices vary amongst the different luxury lodges. Some of the factors that influence the price are the location, complementary services, and room type. Here is a rough breakdown of what you can expect to pay at the previously mentioned lodges:
Lukimbi Safari Lodge: $625 (R9,400) per person sharing (PPS) per night.
Lions Sands Narina Lodge: $1,504 (R22,625) PPS per night.
Baobab Hill Bush House: $1,242 (R18,690) per unit per night.
Singita Sweni Lodge: $2,513 (R37,800) PPS per night.
Summary of Kruger Park Lodges
The Kruger National Park offers unforgettable adventures in Africa. And staying at one of the best Kruger safari lodges adds to the idyllic experiences. Whether you're looking for cosy family suites or secluded housing for couples, there is suitable Kruger Park accommodation for all.
From spectacular game viewing to splashing in a swimming pool, you can enjoy an abundance of activities at the best Kruger lodges. For more affordable adventures, check out this guide on all-inclusive African safari vacations.