The Kruger National Park is a vacation destination as good as any, especially if seeing wildlife is the goal. This vast reserve, one of Africa's largest, has many animals, including the famous Big Five. Plus, it offers panoramic views of the lush savannah and rugged landscape.
The park is seen as the epitome of the South African safari experience because it has everything you want in a wildlife reserve. Each tour and package includes guided drives around the park to see and learn about the reserve's animals and greenery. Choose from half-day, full-day tours, or opt for multi-day Kruger National Park safari packages which give you plenty of time to explore the park from A to Z.
These tours are great because they don't just offer daily safari excursions into the bush and a fun time at the reserve; some include accommodation, delicious food, and more.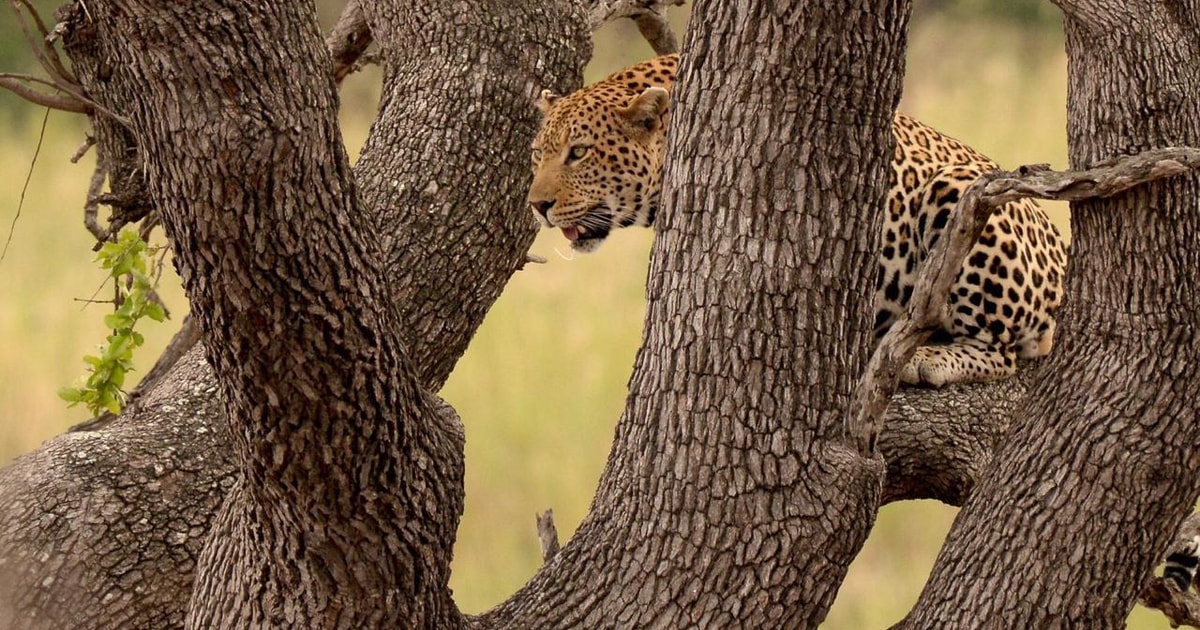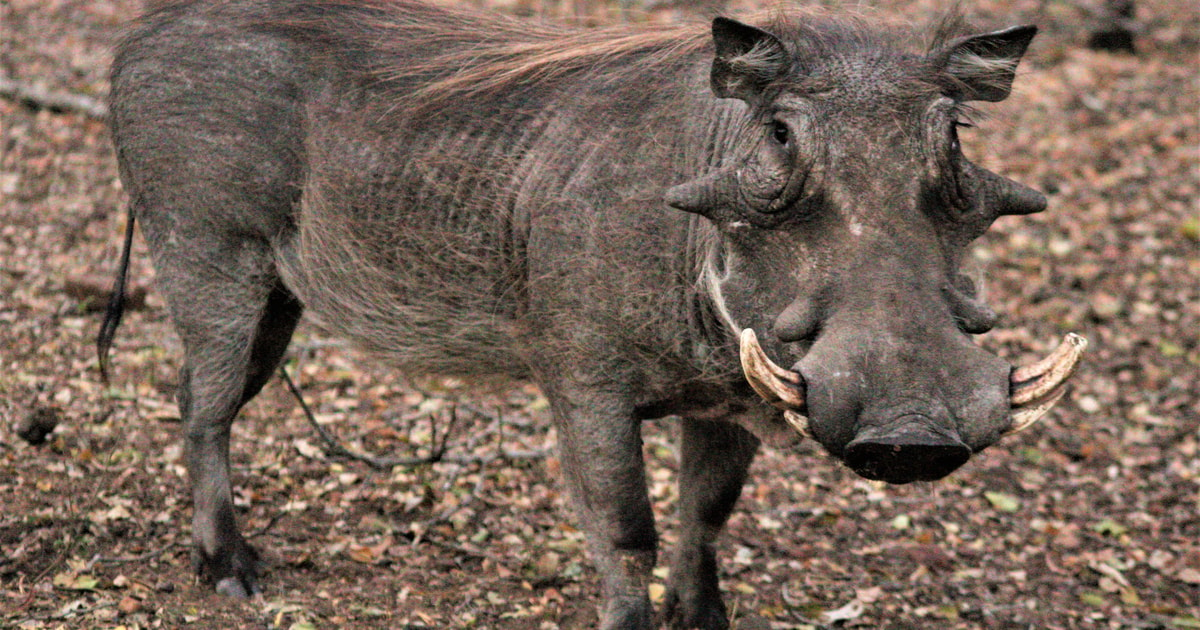 Single-Day Kruger National Park Safari Tours
If you don't have time for a lengthy visit for a Kruger safari, then these day tours are perfect for you. There are all-day options as well as half-day offerings, starting at sunrise or ending at sunset.
Read further to get the lowdown on the best Kruger safari tours currently on offer.
Kruger National Park Full-Day Tour
For an expansive single-day visit to the Kruger National Park (KNP), there aren't many tours better than this full-day tour. It's a family-friendly tour that includes a full-day guided drive around the park from any lodge around Hazyview. It also accommodates a maximum of 10 people in an open vehicle for uninterrupted views.
This Kruger National Park safari tour starts at 05:30 from October to March and at 06:00 from April to September and lasts for 9 hours. You get a whole day to see the fabled Big Five along with the park's other incredible fauna and flora. Catch a glimpse of the famous cheetah, elegant antelopes, and over 500 bird species.
While food and drinks aren't included in the package, you can please your palates when you stop at one of the great breakfast and lunch spots like Tindlovu Restaurant. Unfortunately, the tour isn't inclusive of entry fees. You'll fork out around $30 as an international citizen or $8 as a South African, with kids under 12 paying 50% less.
Full-Day Safari from Johannesburg to Kruger National Park Safari
Want to visit Kruger National Park but your accommodation is in the bustling of the City of Gold? Then don't fret; there are Kruger National Park tours from Johannesburg for you. This day tour includes a guided 3-hour drive around the park with pick-up from your hotel in Joburg.
The drive from Johannesburg lasts around 4 hours, although the ride is filled with great anecdotes about the cities you'll pass along the way to keep you entertained. Plus, you're spoiled with breakfast, coffee, lunch, and snacks as part of the tour.
During the 3-hour drive, the knowledgeable ranger will drive you around the park searching for the Big Five and other wildlife. Don't worry about entrance fees as they're included in the package.
Kruger National Park Morning Safari
Don't want to spend the entire day at the reserve? Then there are Kruger National Park tours for you too, taking place for half a day. This half-day tour takes you on a morning safari drive, which is the best time to see the most wildlife.
Enjoy a majestic sunrise view looking at the panoramic savannahs while witnessing and learning about the animals from your guide. Pickup from Hazyview is on offer, and you can choose between an open and closed vehicle.
If there's enough time, get to learn about the recorded history of man in the area by visiting archeological sites. This includes bushman rock paintings and ancient ruins, which are conserved along with the Park's natural beauty.
Kruger National Park Afternoon Sunset Safari Tour
If you want all the benefits of the half-day Kruger National Park packages without waking with the sun, then join this sunset tour. It takes place in the afternoon, avoiding the early day's heat as well as providing you with a beautiful sunset. The tour starts at 13:00 (pickup in Hazyview at 12:30 pm) and lasts for approximately five to six hours.
The organizers provide you with a complimentary pair of binoculars, a safari sightings journal, as well as blankets and ponchos if the weather changes. You also get refreshed with water, coffee, tea, and snacks to keep you going for the entire drive. Unfortunately, entrance fees into the park aren't included as part of the package.
Multi-Day Kruger National Park Packages
If the single-day tours aren't your cup of coffee and you'd like to explore every corner of Kruger National Park, then choose one of the multi-day packages found below.
They include pickup and drop-off from your accommodation as well as some meals in between your daily excursions.
3 Day Kruger National Park Safari
When joining this three-day package, you get a great chance of seeing most of the park's animals, including the Big Five. The package includes two night's accommodation in an air-conditioned thatch-roofed chalet, entrance fees, breakfast and dinner, as well as hotel or airport pickup and drop-off from Joburg.
The safari drives, which are in an air-conditioned minivan, are led by a local guide at sunrise and sunset. This is when the elusive Big Five is most commonly seen. Plus, you'll get to participate in several activities including visits to Blyde River Canyon and the Three Rondavels.
Afterward, cap off your day with a bush braai at the Marula Tree Boma. Then head to your chalet to enjoy views of the savannah or take a dip in the pool before retiring to your bed for the night.
4 Day Budget Kruger National Park Safari
Planning a trip to this reserve but worried about the Kruger National Park safari cost? Then worry no further as this four-day budget tour is here for you and your wallet. It includes hotel and/or airport pickup from Johannesburg, park fees, breakfast and dinner, as well as lunch on select days.
The package also includes accommodation at a chalet and a tent with several side activities in addition to the game drives. Take in a breathtaking view at Blyde River Canyon and the Three Rondavels. You'll also get to visit the Orpen Gate of Kruger, which features the highest percentage of giraffes, zebras, and impalas and, therefore, attracts many predators.
Also, you'll enjoy two guided bush walks, which include a visit to the Balule Game Reserve. When exploring by foot, you'll get to experience Africa's larger animals and magnificent flora in a way that trumps any driven tour. Then end your night enjoying a braai and recounting the day's stories.
6 Day Lodge and Treehouse Kruger National Park Safari
Want to maximize your chances of seeing the Big Five and other unique wildlife? Then join in on this six-day-long safari at Kruger National Park led by a guide who knows their way around the reserve. The tour starts in Joburg and includes pickup and drop-off at your hotel or straight from the airport.
You get to spend 5 nights in some incredible accommodation, an en-suite chalet as well as a treehouse lodge. The perfectly planned itinerary includes daily game drives as well as other side activities.
Visit Balule Nature Reserve to spot nocturnal animals at night and then embark on a guided walk with an armed ranger in the morning. Then visit the heart-warming Moholoholo Wildlife Rehabilitation Centre to see orphaned and injured animals being nursed back to health. The tour then ends with another guided bushwalk in the Motlala Game Lodge and viewing the Three Rondavels.
To keep you fuelled in between your adventures, you will get a delicious breakfast and dinner every day. And don't forget about an equally scrumptious lunch, which is available on a select couple of days.
Best Time to Visit Kruger National Park
Now that you know about the best Kruger National Park safari packages, it's time to start planning your trip. Paramount to having a successful visit to this sub-tropical destination is knowing when to visit. The choice of the "best" time to visit is based on your individual needs.
If you want to see the park's game in its full glory, then visit during the dry season between May and September. If you're a bird enthusiast or want to marvel at the reserve's greenery, then visit during the wet season between November and March. Get the full breakdown by reading the article on the best time to visit Kruger National Park.
Note: September to May is usually the high malaria season where mosquitoes are prevalent. However, get repellent and anti-Malaria medicine and you won't have to worry much about the buzzy buggers.
Kruger National Park Safari Packages – Which One Will You Choose?
With all the amazing offers available, did you find something that appeals to you? There are half-day, full-day, and nearly week-long packages for a safari in Kruger National Park to suit any adventurer's needs. These are sure to scratch the safari itch if you have one.
Enjoy views of the beautiful landscape while watching the park's wildlife stroll across the lush greenery of the reserve. Refuel with meals in between your adventures, including a traditional braai to cap the day's activities.
Make a trip to Kruger National Park like this package the first leg of an all-inclusive African safari vacation for you and your family or friends.