Johannesburg Safari Day Trips | Best Packages & Prices 2022
Last updated on August 18, 2023 2:10 am
Add to wishlist
Added to wishlist
Removed from wishlist
0
Add to compare
Consistently voted as one of the top safari destinations around the world – South Africa is home to an abundance of wildlife right at your doorstep.
Between a sunset game drive and full-day tours, South Africa has some of the best safari packages and private tours on offer. From cosmopolitan cities like coastal Cape Town to the famous Kruger National Park boasting a plethora of wildlife, there are so many safaris to choose from.
Try to spot the famous Big 5, along with many other animals, and hundreds of bird species in our selection of reserves near Johannesburg. Day trips in Johannesburg offer you a choice between an afternoon game drive or a private tour in an open safari vehicle, this is just one aspect of great Johannesburg vacations.
Keep reading below to learn more about the best of the Kruger safari tours to Pilanesberg National Park, South Africa. Here's a list of the best Johannesburg safari day trips.
Highlights:
See the famous Big 5 roaming free
A chance to experience the abundant wildlife South Africa has to offer
Game drives conducted with a knowledgeable, passionate game ranger
Know before you book:
Ensure you bring along sunscreen
Wear comfortable clothing and shoes
Bring your camera
Treat yourself to the ultimate wildlife adventure – a one-day safari from Johannesburg, it's the quintessential day excursion under the African sun. Go on an expedition to view animals in their natural environment in some of South Africa's most popular nature reserves or South Africa's biggest city.
Enjoy the phenomenal scenery of animals roaming freely in their natural habitats with a qualified ranger. Experience everything that Johannesburg safaris have to offer.
Day Trips From Johannesburg
The cost of a full-day safari tour can start from around $105.87 USD (R1500 ZAR) to $424.89 USD (R6200 ZAR) per day. Most half-day safaris will include an extra activity, filled with cultural experiences or a visit to another game reserve.
Similarly, what you would like to include on your trips, such as lunch or snacks can also inflate prices. Keep in mind ticket prices vary according to high or low seasons, and the influx of visitors during these times.
If you decide to extend your fantastic vacation in the South African bush, many of these game reserves are also home to a wide variety of accommodation options. From a number of camping sites to your chosen luxury safari lodge, there's no harm in hearing the bush come alive as the sun rises.
Compare safari options across the ticket providers below: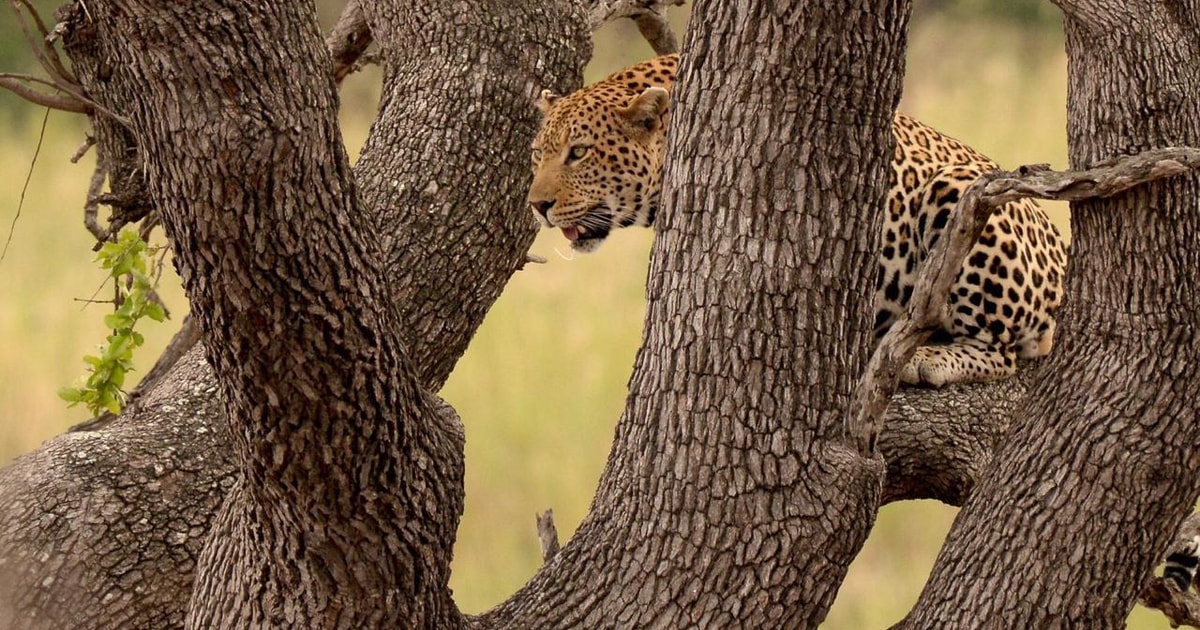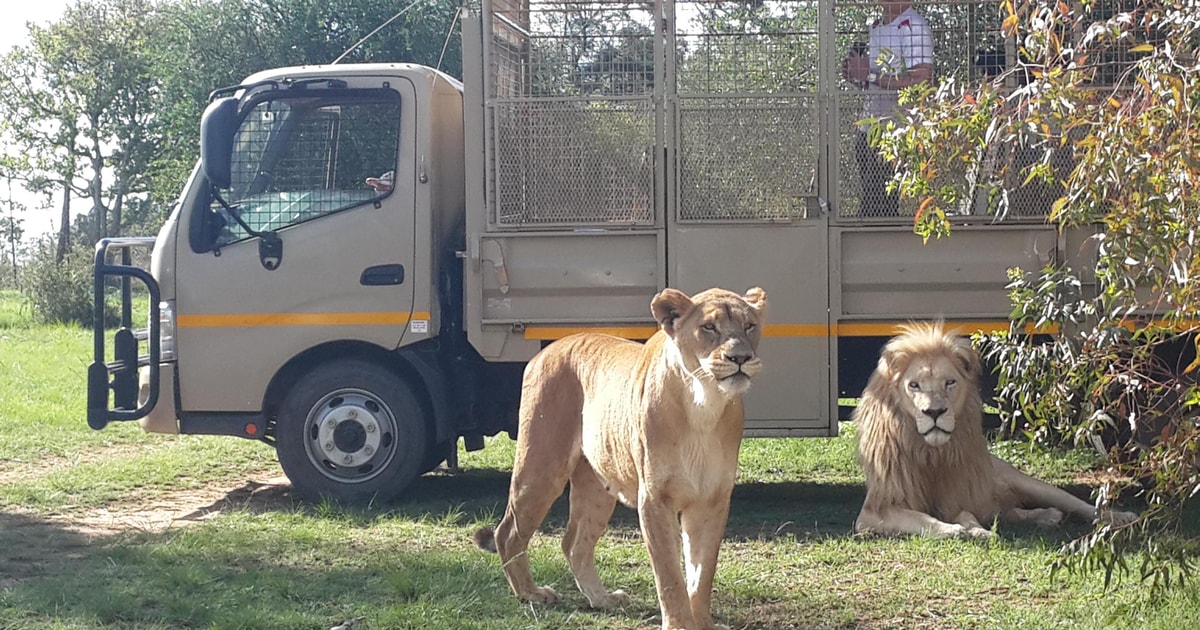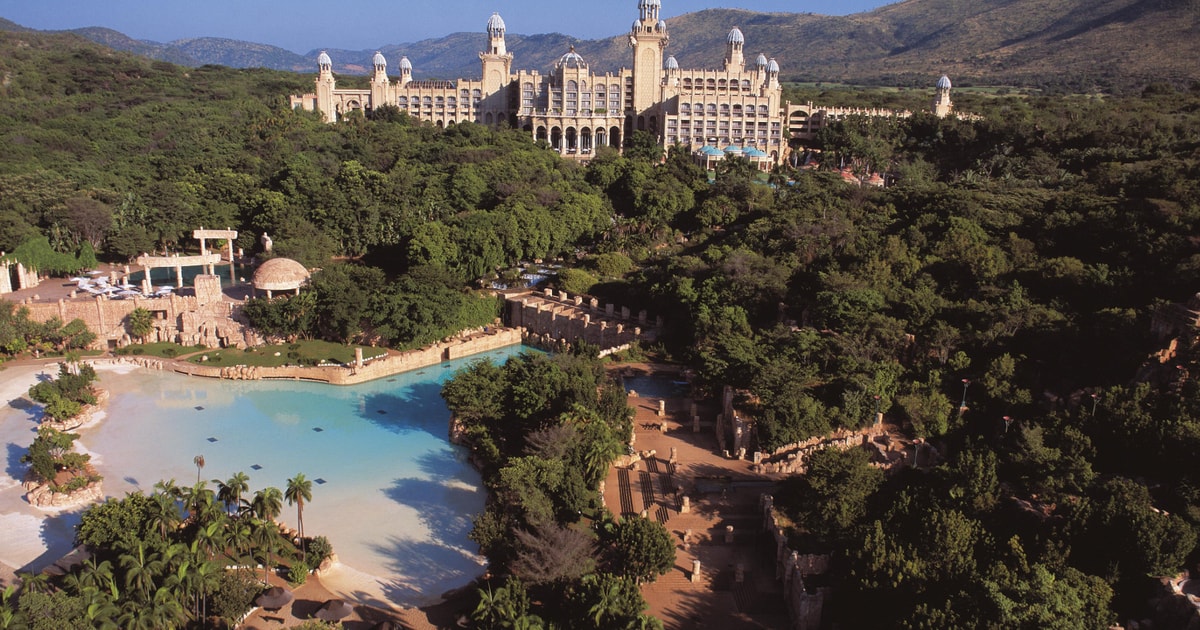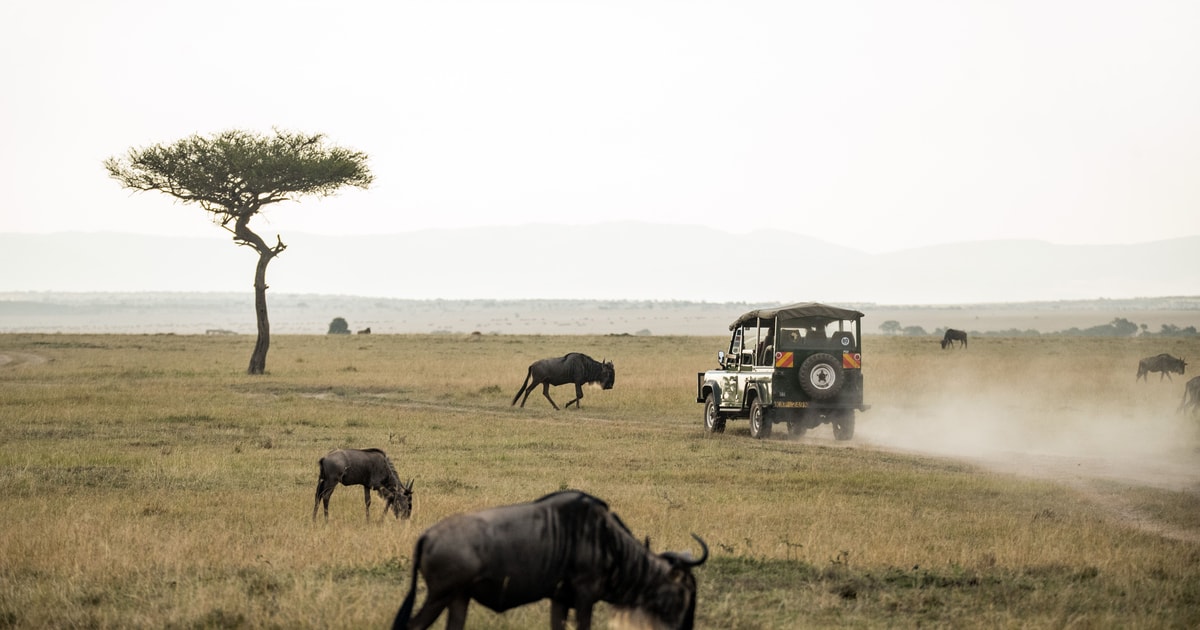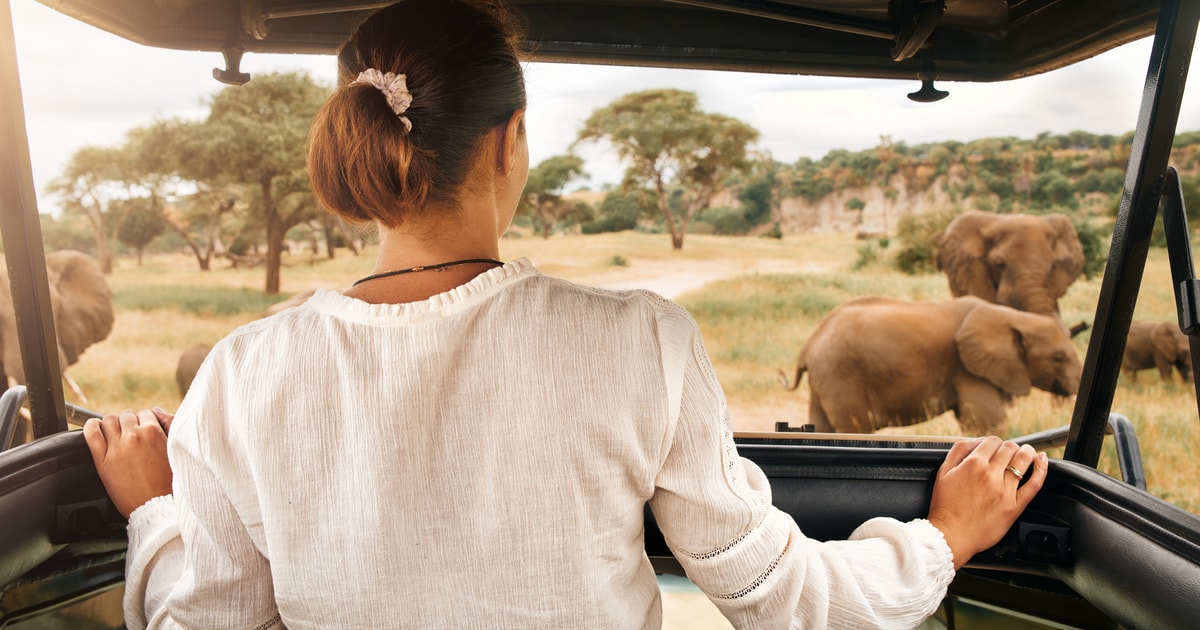 Day Trips Johannesburg Safari Tour Times
The duration and time of your safaris will vary depending on whether you opt for a full Johannesburg day trip or a half-day trip. For day trips from Johannesburg to Kruger Park and Balule Private Game reserve or Pilanesberg National Park, pick-ups and drop-offs are usually included in the package.
Best Time to Go on a Safari Johannesburg day trip
The best time to go on a South African safari is typically from May to September. This is during the dry season when wildlife sightings consist of animals gathering around waterholes and rivers. During the wet season from October to April, the landscape turns a beautiful green. It's the best time for bird watching when migratory birds are present.
Johannesburg Packages: Safari Tours
As previously mentioned, there are tons of Johannesburg vacations available, finding the perfect safari lodge or a safari close to Johannesburg can become quite overwhelming. Luckily, here are some of the best game drives and the best safaris in South Africa.
Right around the corner from Johannesburg is the Pilanesberg Game Reserve, further along into the North East of South Africa are the Kruger National Park safari tours and even the Blyde River Canyon tour stops.
As you can tell, there are many remarkable safari day trips from Johannesburg, and here are our favorites.
Full-Day Safari to Pilanesberg Nature Reserve from Johannesburg
Enjoy a full-day safari from Johannesburg to the Pilanesberg National Park. As a Big-5 game reserve two and a half hours from Johannesburg, it's the perfect destination for anyone wanting an authentic safari experience in South Africa.
On your day trip, you will enjoy two game drives in search of animals around the reserve, conducted by a knowledgeable guide. During the heat of the day, guests can eat lunch at one of the lodges.
Pilanesberg Nature reserve is home to more than 7000 animals, including the famous Big 5, and 360 bird species. Guests can expect a thrilling game viewing in a malaria-free environment, you can catch just a couple of delightful sights starting with your coffee stop in Nelspruit to the brown hyenas on the open plains.
What we liked: This 12-hour safari is ideal for anyone wanting to experience the abundant wildlife that the Pilanesberg game reserve has to offer.
---
INCLUDES:
Two and a half-hour open vehicle game drives
Hotel pick-up and drop off in Johannesburg
Lunch included
Free cancellation
EXCLUDES:
Extra drinks
Snacks
Gratuities
Pilanesberg Nature reserve is home to more than 7000 animals, including the famous Big 5, and 360 bird species. Guests can expect a thrilling game viewing in a malaria-free environment.
Check Price & Book
---
Kruger National Park Safari Day Tours From Johannesburg
Discover the biggest National Park in South Africa and all its splendor on a one-day safari from Johannesburg.  Explore the landscape and spot wildlife around one of Africa's largest reserves, with the help of a knowledgeable game ranger.
See the abundance of Kruger Park wildlife with a 3-hour game drive in an open 4×4 safari vehicle. Get your cameras ready and keep a lookout as this game reserve boasts the most flora, fauna as well as the famous Big 5. You will be able to spot giraffes, brown hyenas, cheetahs, and leopards (Learn the difference between cheetahs and leopards).
A safari in the Kruger National Park offers you an unforgettable experience, like spotting the rare white lion pride at the heart of Ngala in the Kruger National Park. Capture boastful wildlife photographs and have beautiful African wildlife encounters.
What we liked: Enjoy an extensive day tour of the Kruger National park. Keep your eyes peeled for the Big 5 and other unique animals in one of Africa's largest reserves.
---
INCLUDES:
Breakfast, Lunch, and snacks
Hotel pick-up and drop off in Johannesburg
3-hour game drive
Free cancellation
EXCLUDES:
Gratuities
Souvenirs
Extra beverages
Check Price & Book
---
Lion & Safari Park Half-Day Tours from Johannesburg
If you're a big cat lover and visiting Johannesburg, look no further than this half-day trip from Johannesburg.
Enjoy a 1-hour spectacular safari inside Lion Park. On this early morning game drive, you will have the opportunity to see South Africa's majestic animals up close and personal. Visit Cub World to observe baby lions and witness the dynamic between a lion and lioness in their natural habitat.
You will have a professional guide to take you around the park on this half-day tour. While this Lion Park is best known as a lion safari park, of course, you can also see some zebras, giraffes, gemsbok, and other animals as well.
Since this tour only lasts around 5 hours, you may still have time to visit the Apartheid Museum in Johanesburg or extend your day tour to include some of Pretoria's best attractions just 45 minutes away.
What we liked: The opportunity to get up close to Africa's big cats at Cub World in a malaria-free zone.
---
INCLUDES:
Half-day tour of Lion Park
Hotel pick-up and drop off in Johannesburg
1-hour open vehicle safari game drive
Free cancellation
Check Price & Book
---
Cradle of Humankind and Lion Safari Near Johannesburg
While most Johannesburg trips incorporate safaris in Pilanesberg National Park or Kruger National Park, there are a ton of cultural tours available as well. In South Africa, just 40 km near Johannesburg is a UNESCO World Heritage Site.
Here you can explore the Sterkfontein Caves and learn more about the history at the Maropeng center. This full-day tour offers to pick up at your Pretoria, Rosebank, or Johannesburg hotel. This day trip allows you to conveniently explore the underground caves where our collective umbilical cord lies.
Although this tour doesn't involve a full-day tour around the game reserves that South Africa is best known for, the Lion safari allows you to see just as many animals.
What we liked: This tour is excellent for a couple of hours of culture and big cats.
---
INCLUDES:
Bottled water
Lunch
Driver/guide
Transport from your location
Entrance fees
EXCLUDES:
Alcoholic drinks (available to purchase)
Souvenir photos (available to purchase)
Other souvenirs (available to purchase)
Gratuities
Check Price & Book
---
Sun City & Pilanesberg National Park Safari Tour
One of the best tours Johannesburg has to offer, starts at your main lodge accommodation, takes a stop at Sun City Resort, and then continues to explore some of the best that the Pilanesberg National Park has to offer.
This tour adds some extra spice to vacations in Johannesburg. You can enjoy coming back home as you watch the sunset. Game drives have never been easier. Be sure to pack in some swimming gear for a quick dip in the pool at the Sun City resort.
While this may be dependent on weather conditions, either way, your day out will result in tons of fun activities for the whole family.
What we liked: The tour covers a variety of activities like guided tours in the resort and a game drive near Johannesburg.
---
INCLUDES:
Return transfers from Rosebank and Sandton hotels
Entry fees to Pilanesberg Game Reserve and Sun City Resort
Free cancellation
Check Price & Book
---
From Johannesburg, there are plenty of safari lodges and safari packages at your favorite game reserves. Just a four-hour drive away, half-day or full-day trippers can head to these reserves to spot the famous Big Five, countless other animals, and hundreds of bird species. You may even want to stay a few days longer to explore Johannesburg vacations and safari parks near Johannesburg for a magical time.
PROS
Free cancellation
Game drives with 4x4 open vehicles
Game rangers are expert guides
Hotel pick-up and drop off in Johannesburg
CONS
Lunch only provided on selected tours
Some safari parks included extra park fees
Specification:
Johannesburg Safari Day Trips | Best Packages & Prices 2022
| | |
| --- | --- |
| Accessible | Wheelchair accessible |
| Duration | Half-Day, Full-day |
| Excludes | Gratuities |
| Pickup | Provided |
| Includes | Lunch |
| Meals & Drinks | meals are provided |
| Suitable For | Couples, Families, Groups |
1 review for
Johannesburg Safari Day Trips | Best Packages & Prices 2022
Johannesburg Safari Day Trips | Best Packages & Prices 2022