Last updated on August 10, 2023 1:16 am
Add to wishlist
Added to wishlist
Removed from wishlist
0
Add to compare
There are bountiful safari parks and game reserves, including Big 5 game reserves near Johannesburg. Within a few hour's drive of the city, you will be amidst a plethora of wildlife in one of South Africa's top reserves.
The iconic Kruger National Park is within a couple of hours from the big city. However, you don't have to go as far as that for an incredible safari experience. There are also some other Big 5 reserves listed closer to Johannesburg, such as the Lion and Park Safaro and Pilanesberg Game Reserve.
Spot the famous Big Five and countless other animals and bird species on these premium South African Safari packages.
Highlights:
See the Big 5
Pick-up and drop-off
Open vehicle game drives
Professional safari guides
Know before you book:
Bring a hat and sunscreen
Wear comfortable clothing and shoes
Bring your camera
If you're looking to book a South Africa safari, then Johannesburg is a good place to start. In and around the City of Gold are some of the best safaris, offering majestic landscapes with a plethora of wildlife roaming freely in their natural habitats.
On these incredible Johannesburg safaris, you can enjoy nature walks, private game drives with an expert guide, and plenty more.
To help you find the perfect Johannesburg adventure, we will highlight some of the best options, as well as their respective prices. Read on to find out more.
Johannesburg Safari Tour Prices
The cost of these safaris varies, once again, depending on what package you opt to choose and the duration you are going for. The tour price for a safari ranges from around $100 USD (R1495) to $335 USD (R5000).
Your safari prices will depend on a number of factors. This includes the duration of your excursion, as well as inclusions like beverages and snacks. Ticket prices may also differ according to what season you would like to visit in. During the high season, ticket prices will be higher than during the low rainy season.
Compare safari prices from different ticket providers below: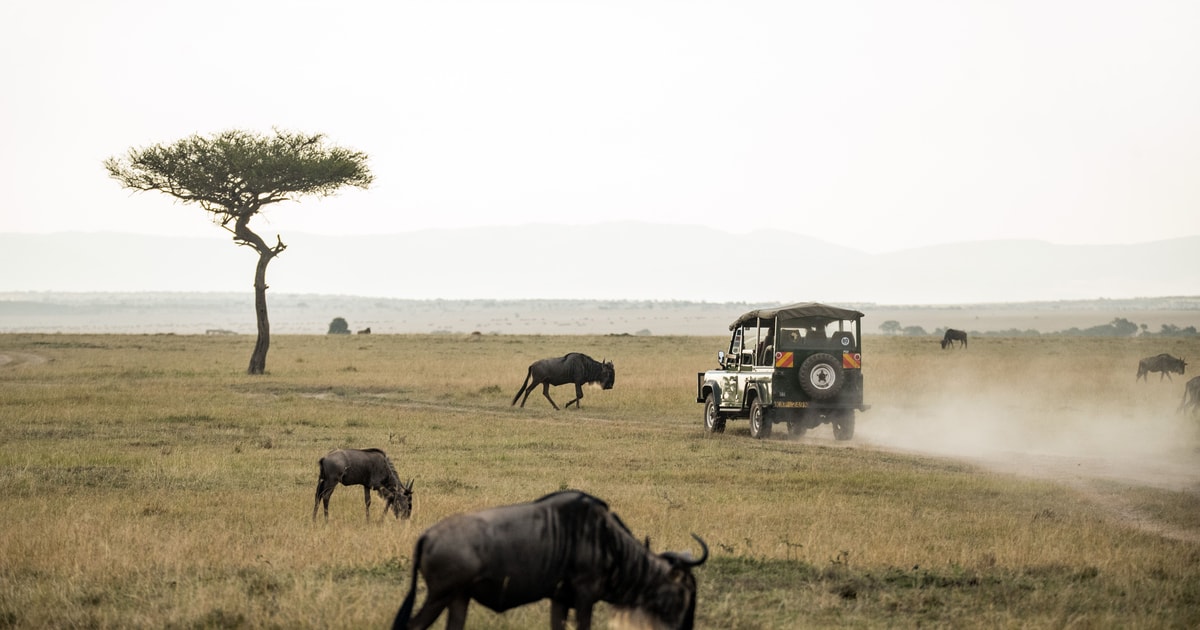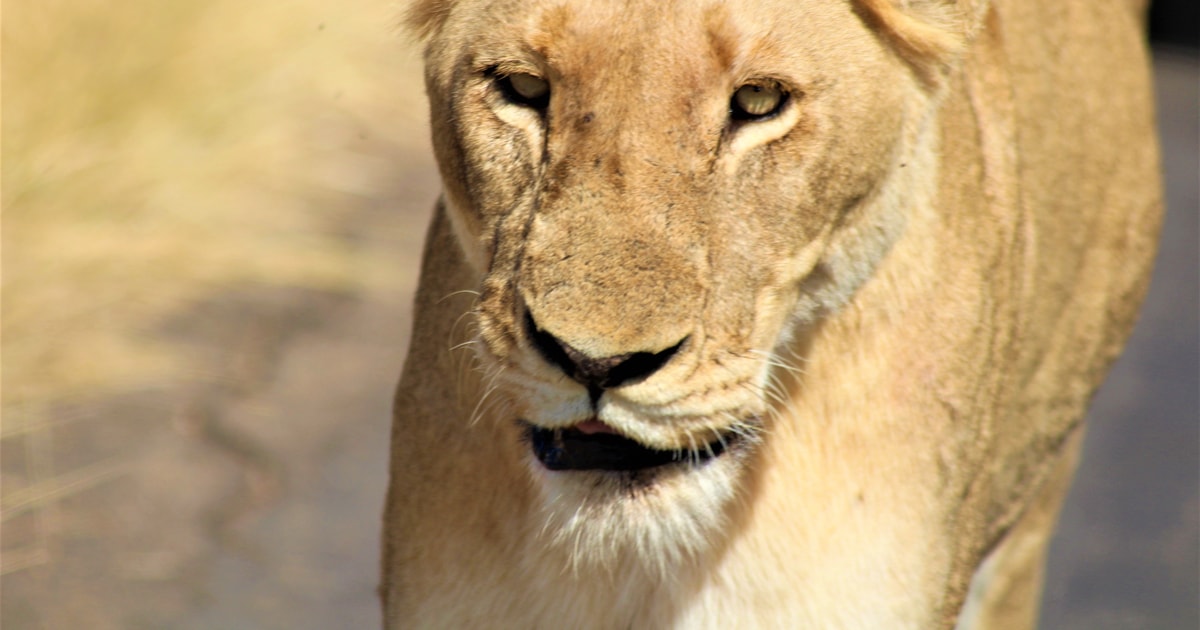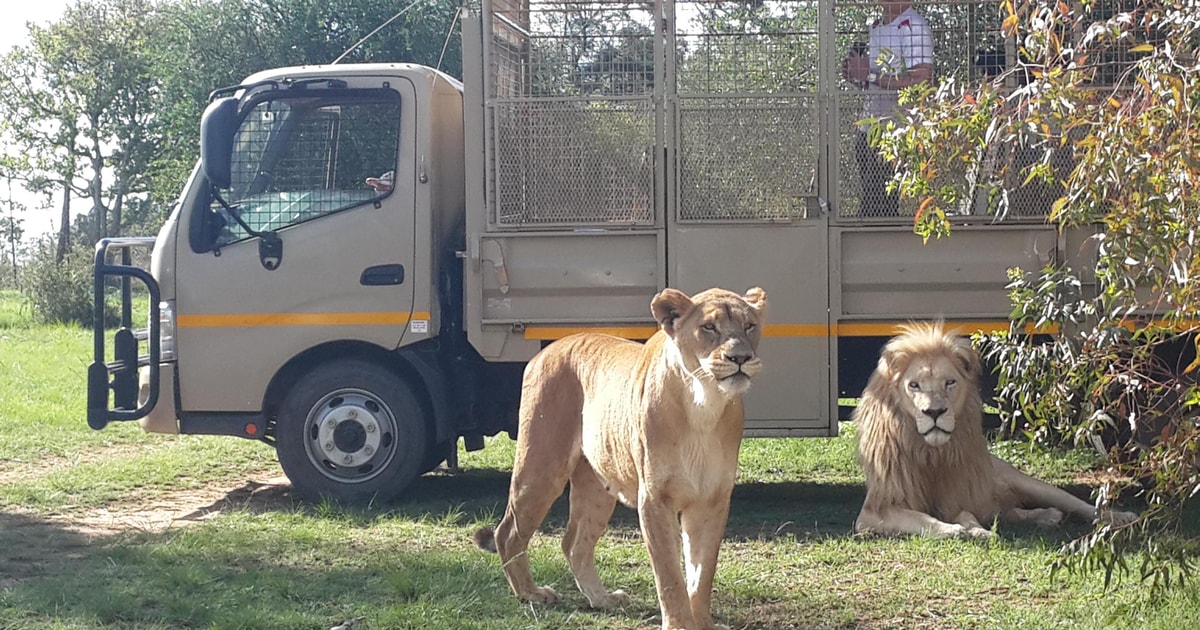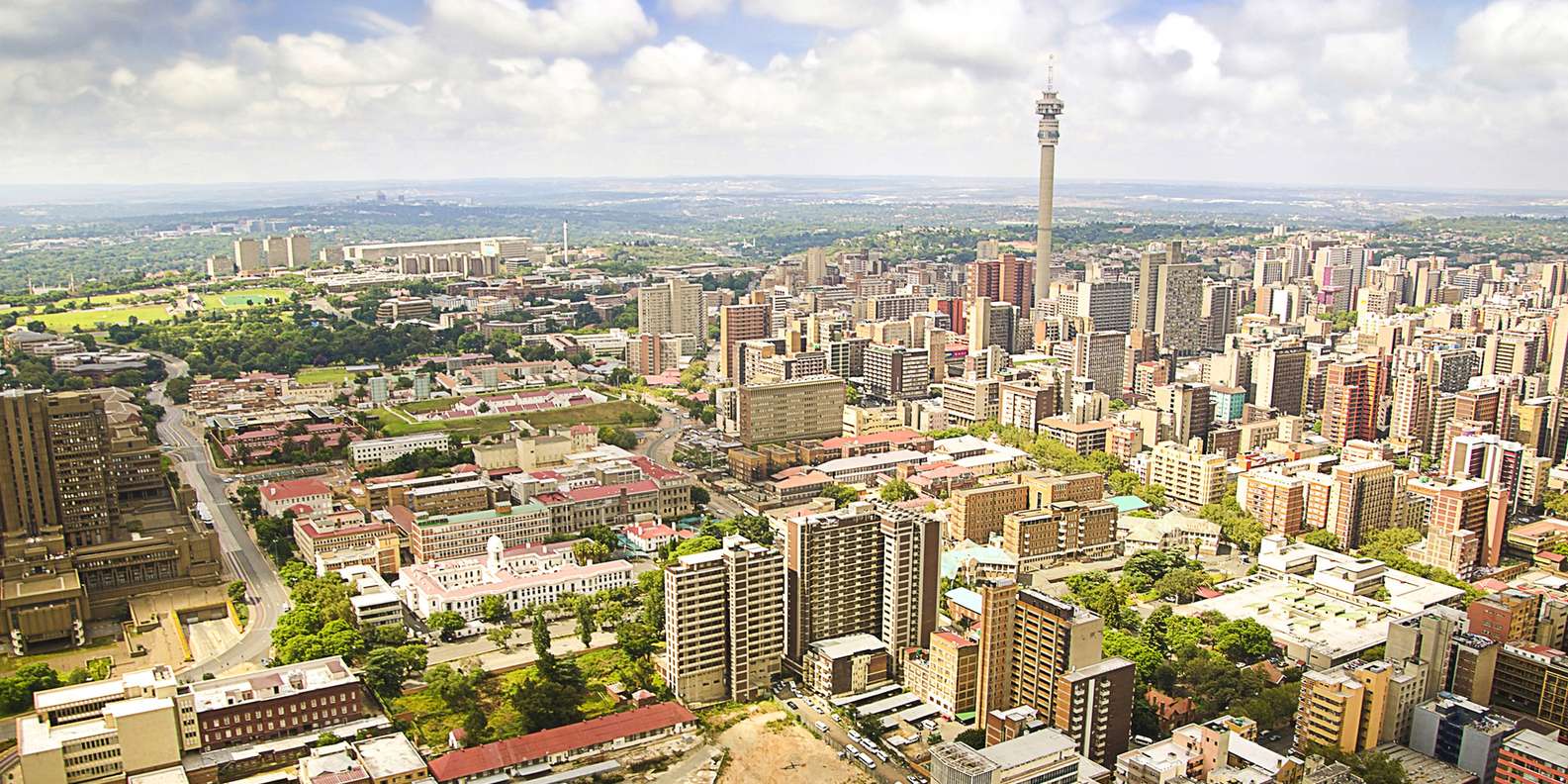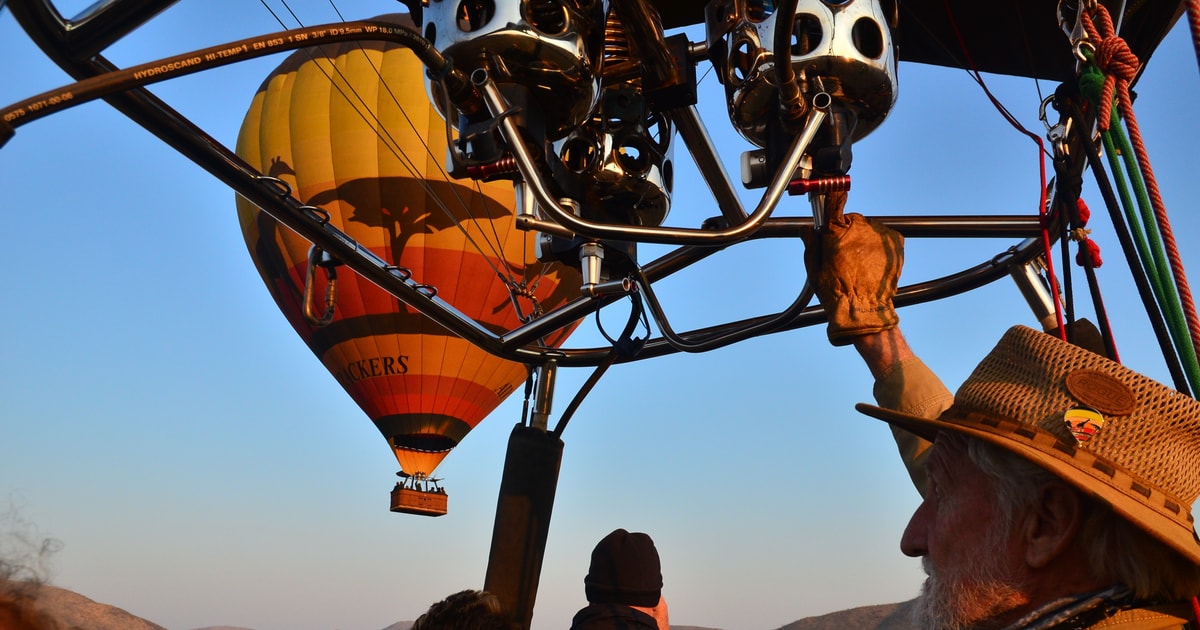 Safari in Johannesburg South Africa Tour Times
The duration of your safari will vary. This will depend on whether you choose to go on a safari for half or a full day or opt for a few nights' stay. Johannesburg safaris can be around half an hour's drive to up to 4 and a half hours.
For most Johannesburg safari tours, pick-ups and drop-offs are offered.
Best Time for Wildlife Viewing on Johannesburg Safaris
South Africa can be visited throughout the year, but wildlife viewing is best during the dry season (May-September). The end of the dry season (August-September) is the most popular time for viewing animals as water is scarce, and animals can be found near the waterholes.
In the middle of the dry season (June-August) it's much colder. This sometimes makes early morning and evening game drives in the open vehicles feel a bit chilly.
For bird-watching enthusiasts, it's best to go during the wet season (October-April), when migratory birds flock together.
Best Safari Johannesburg South Africa Options
Johannesburg, South Africa,  offers guests the perfect base from which they can come and go from and explore South Africa's most popular game reserves. Let's take a look at some of the best safaris, including the Kruger National Park and many more below.
Famous Kruger National Park Full-Day Safari
The Kruger National Park is South Africa's largest game reserve and one of the most renowned safaris in the world. Just under five hours from Johannesburg, day trips here are a must for anyone visiting the city. And with hassle-free hotel pick-up and drop-off from Hazyview and Phabeni Gate, this tour offers a seamless experience.
On your Kruger National Park safari, you can choose between an open safari vehicle and a closed, air-conditioned vehicle. During the warmer months, the latter is the more comfortable option, especially for older visitors and families travelling with young kids.
With highly experienced field guides, you will embark on a full-day tour of this magnificent 2 million hectare Kruger Park. This will provide you ample time to spot some of Africa's incredible animals, including the Big Five. The guides will also share their knowledge of the 147 species of mammals, over 500 species of birds, 336 species of trees, and plenty more.
What we liked: On this tour of Kruger Park, see and learn all about different flora and fauna found in the African wild.
---
INCLUDES:
Water bottle
Hotel pick-up and drop-off from Hazyview and Phabeni Gate
Professional guide
EXCLUDES:
Breakfast and lunch
Gratuities
This Kruger National Park safari is one of the best safari from Johannesburg. It is 10 hours long, giving you time to spot and learn about many more animals than you would have on a 2-3 hour tour. In addition to incredible wildlife sightings, you will also have a chance to view bushman rock paintings and archeological sites.
Check Price & Book
---
Pilanesberg Nature Reserve Full-Day Safari from Johannesburg
Take a full-day trip to the famous Pilanesberg Game Reserve to explore one of South Africa's most fascinating landscapes. What makes this park truly unique is that it is situated on an extinct volcano that is one of the world's largest alkaline ring complexes.
This tour includes two extensive open vehicle safaris, providing plenty of opportunities to view the unspoilt beauty of the African savannah. On your tour, see an abundance of animals totaling around 7000 animals. This includes the famed "Big 5", as well as hippos, hyenas, cheetahs, wild cats, and much more.
Between the morning safari and afternoon game drive, you can eat lunch at one of the rest camps located within the reserve. This is also a good time to ask your knowledgeable guides any questions you may have about the animals and the natural environment. The afternoon safari will conclude around 4 PM. You will then be taken back to your Johannesburg hotel.
What we liked: This full-day safari tour is perfect for anyone seeking an all-inclusive African safari experience as everything from transport to meals is included.
---
INCLUDES:
2 extensive open-vehicle safaris
Experienced field guide
Lunch
Hotel pick-up and drop-off from Johannesburg
EXCLUDES:
Additional drinks and snacks
The Pilanesberg Game Reserve has become one of the best game reserves in South Africa, and for a good reason. It's the perfect destination for any visitor looking for a truly authentic safari experience.
Check Price & Book
---
Lion & Safari Park Half-Day Tour From Johannesburg
At Lion Park safari, you can enjoy an up-close experience with lions and other carnivores like cheetahs, hyenas, and wild dogs. If you're lucky, you might spot the rare white lion on your tour. Also included is a trip to Cub World, where you can interact with adorable baby lions.
Lion Park is ideally located just outside of Johannesburg and Pretoria, so hotel pick-up and drop-off can be arranged. Upon arrival at the park, you can enjoy a 1-hour open vehicle safari drive, accompanied by an experienced guide. There is also a professional photographer who will capture stunning pictures of your experience. These will be available for purchase.
What we liked: This tour offers a unique opportunity to experience lions and other animals like elephants and cape buffalo up close and personal.
---
INCLUDES:
1-hour open-vehicle safari vehicle
Experienced field guide
Entrance into Lion Park and Cub World
Hotel pick-up and drop-off
EXCLUDES:
Onboard WiFi
Food and beverages
The Lion Park is an ideal option for families traveling with kids staying in and around Johannesburg and Pretoria. Transport can easily be arranged, and the park offers plenty to see and do. From the guided safari to the restaurants and kids' play area, there is something for everyone.
Check Price & Book
---
Lion and Safari Park & Cradle of Humankind Full-Day Tour
If you have more time to spare, visit the Lion and Safari Park and the Cradle of Humankind Sterkfontein Caves in one all-inclusive trip. These attractions are located just an hour from Johannesburg, so transportation from your hotel is included in your package.
On your tour, discover Lion Park on a 1.5-hour 4×4 game drive. From the vehicle, enjoy spectacular views of the African landscape, as well as many animals, including lions, giraffes, antelope species, and more.
Following your visit to the Lion and Safari Park, head to the Cradle of Humankind. This is one of the world's most renowned archaeological sites. Here you can expect to see some of the oldest hominid fossils, some of which are over 3 million years old.
You will also be able to visit the New Scientific Exhibition Centre. Showcasing geological concepts such as interesting cave formations and fossils, this is a highly interactive and fun experience for visitors of all ages.
What we liked: This tour offers great value as it includes both a 4×4 safari and trip to the Cradle of Humankind.
---
INCLUDES:
1.5 hour 4×4 game drive
Experienced field guide
Bottled water
Transportation from Johannesburg
This tour is an ideal option for people wanting a full-day outdoor adventure. It starts out with an incredible 4×4 game drive and concludes with a visit to the Cradle of Humankind.
Check Price & Book
---
Pilanesberg National Park and Sun City Hot Air Balloon Safari
Offering an experience like no other, this tour takes you via a hot air balloon over the African savannah. Experience this bountiful ecosystem from a unique aerial perspective. On your ride over the Pilanesberg National Park, seek out the Big 5, as well as other beautiful animals.
This tour begins with an early morning pick-up from your hotel at Sun City. Day visitors can also be collected from Bakubung Gate. At the launch site, you will be met by your pilot. Then, climb into the hot air balloon and brace yourself for an unforgettable 45-minute journey over the magical Pilanesberg National Park.
Following your balloon ride, enjoy a glass of orange juice or sparkling wine. You will then be taken to a stunning private lodge where you can indulge in a tasty English breakfast. After breakfast, you will be transported back to your hotel.
What we liked: This tour allows you to experience Africa's beauty from a unique aerial perspective as you are taken over the National Park via a hot air balloon.
---
INCLUDES:
Collection from your hotel at Sun City
45-minute hot air balloon ride
Full English breakfast
Juice or sparkling wine
This tour involves an early morning excursion from the beautiful Sun City resort to Pilanesberg National Park. For couples and honeymooners staying at the resort or visiting Johannesburg, this experience is a must.
Check Price & Book
---
Which Safari from Johannesburg Will You Choose?
From the expansive Kruger Park to the smaller Lion and Safari Park, there are endless opportunities for game viewing near Johannesburg. Each of the safari tours mentioned in this list offers a memorable experience as you can discover a plethora of animals and so much more.
For more amazing wildlife encounters in Africa, check out these Namibia safaris.
The outer edges of Johannesburg offer a vast range of Africa's most famous animals, just waiting to be observed. Spot the notorious Big 5, and explore South Africa's indigenous flora and fauna.Opt-in for a half or full-day tour from the city or stay overnight for an unforgettable South African experience.
PROS
Some meals included
Game drives with 4x4 open vehicles
Game rangers are expert guides
Hotel pick-up and drop off in Johannesburg
CONS
Lunch only provided on selected tours
Some park fees are not included
Specification:
Johannesburg Safari Adventures – Wildlife Tours Near The City of Gold
| | |
| --- | --- |
| Accessible | Wheelchair accessible |
| Duration | +- 2 days |
| Includes | Dependant on tour option |
| Excludes | Gratuities |
| Meals & Drinks | meals are provided |
| Pickup | Pick-up and drop-off done |
| Suitable For | Couples, Healthy persons, Groups |
Johannesburg Safari Adventures – Wildlife Tours Near The City of Gold