Last updated on May 3, 2023 4:28 pm
Add to wishlist
Added to wishlist
Removed from wishlist
0
Add to compare
Kenya is home to a parade of wondrous creatures trekking their way through the grasslands. If you've heard of the wildebeest migration, Kenya is a wonderful place to check it out.
There are so many luxurious places to relax and enjoy the views of this magnificent country. From the Amboseli National Park to the Maasai Mara, your itinerary will be jam-packed with outdoor adventures and late-night discussions around a boma fire.
We've put together some of the best luxury Kenya safari tours and packages. Hopefully, this will make your vacation planning just that much easier.
Highlights:
A trusty tour guide is available
Pre-arranged transport, meals, and accommodation
See most of Kenya
Know before you book:
Not wheelchair accessible
Bring sunscreen, sunglasses, and caps
Lodges might have an age limit for children
While best known for safaris, Kenya is also well-known for its conservation efforts. Animals in Kenya are treasured and a large percentage of profits from national parks are pushed back into conservation.
A safari in Kenya is luxurious, and with various ways to explore the wild, little will be left to your imagination. From Kenya's luxury safari lodges to the great tours around the heated savannah landscapes, you'll be delighted to find a ton of wildlife that makes bearing the heat worthwhile.
Kenya Safari Prices 2021
Kenya luxury safaris are often all-inclusive tours. Prices vary according to seasonal rates and the duration of your intended stay. Although, you can rest assured knowing you're receiving true value for money.
If you've opted for a 2-day tour, you can expect to pay around $550+ USD per person (). A 10-day tour will cost around $3600+ USD per person.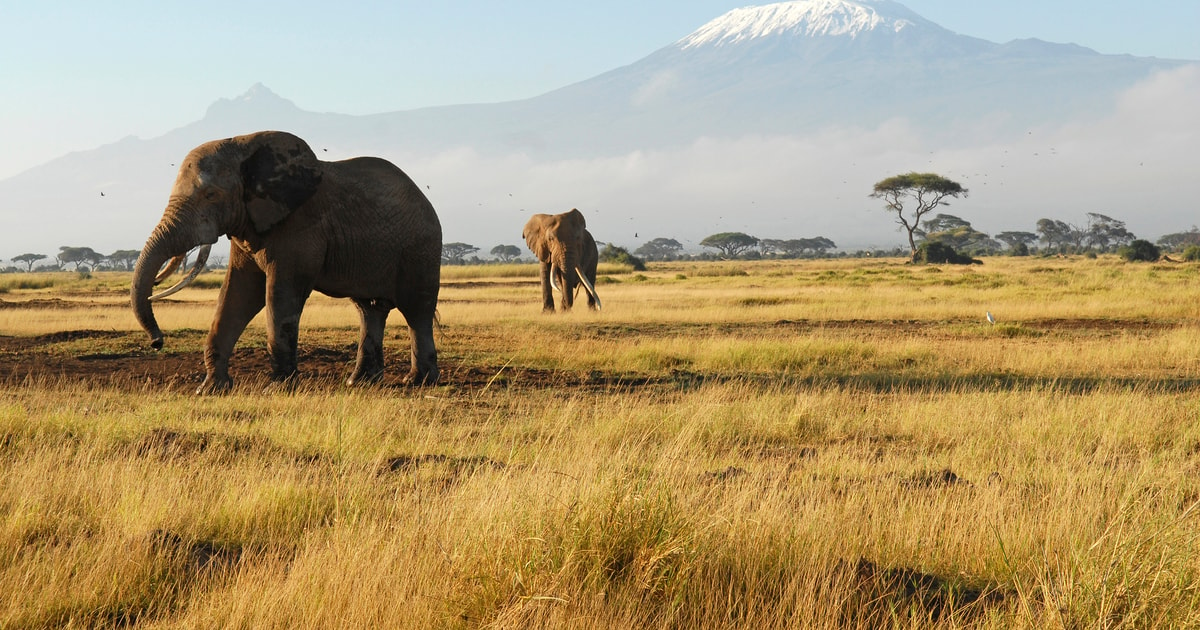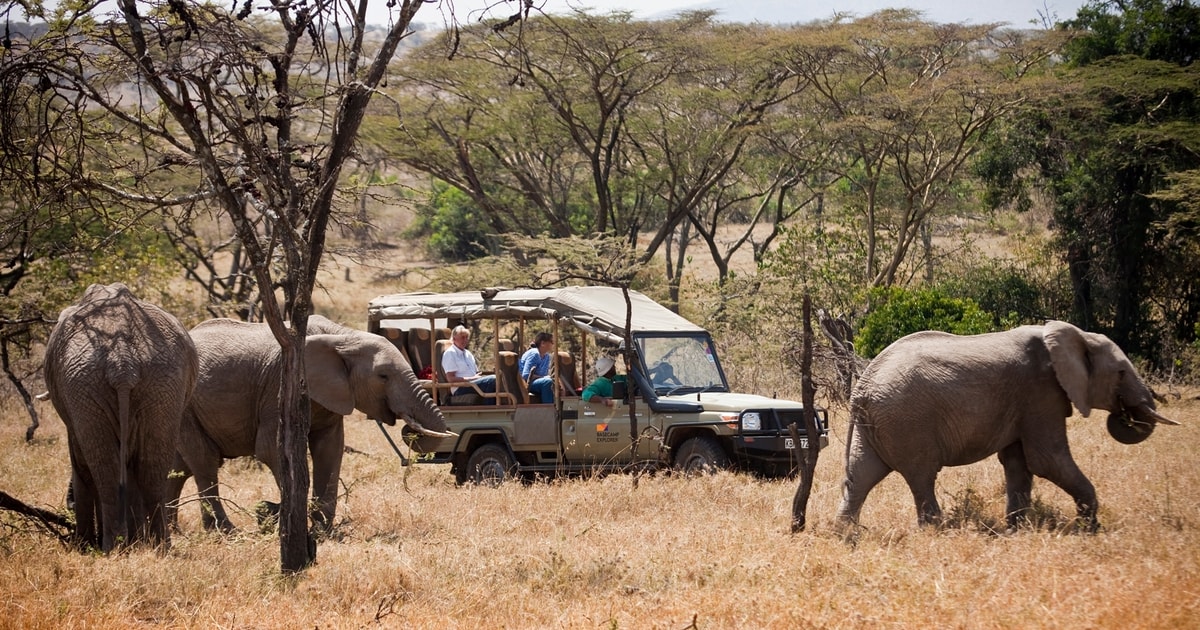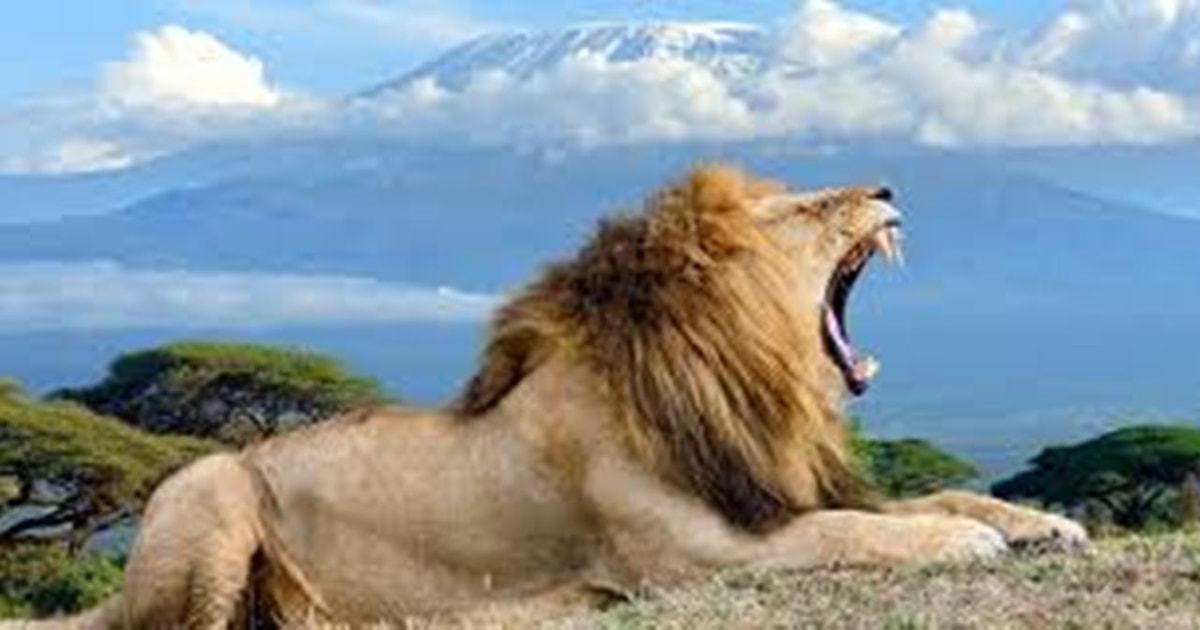 Kenya Safari Tours: Times
Availability times depend on the package option you've chosen and which lodge you're staying at. For instance, hot air balloon safaris are usually at sunrise or sunset. You can also experience a morning bush drive or even go during the lunch hour and see which animals you can sneak a peek at the watering hole.
If you're opting to do your safari at one of the local National Parks, they're open every day, including public holidays.
Terrestrial/Marine Parks: 6am – 6pm
Nairobi Orphanage/ Nairobi Safari Walk: 9am – 5:30pm
Best Time to Safari in Kenya
To experience a full African safari, Kenya is a beautiful landscape all year around. You can pick and choose which time works best for your schedule.
Kenya's safari fun, however, can vary from season to season. The summer can get quite hot, winters can get wet and cold and spring can become quite humid. You may want to consider which season you'd prefer before making any final decisions.
As previously mentioned, many people head out to Kenya to experience the wildebeest migration, which usually happens between July to November.
However, it is worth noting that Kenya experiences a hot, dry summer from December to February, while June to October is part of the cooler autumn season. While most people would suggest following the animals and their migration patterns, it is important to visit during the time of year that better suits your preferences.
Luxury Safari Kenya Tours & Lodges
The best safari in Kenya is laced with luxury, from wonderful watering hole visits and beyond. Kenya safaris are undeniably wonderful, but what about their lodges and tours?
Kenya luxury safari lodges are usually all-inclusive in that you're offered everything from food to eat, tour guides to educate, and sometimes (as indicated by the department of health), a personal elevator button pusher.
Kenyan Safari Tour Options
Kenya safari tours allow for a visit to one National Park where others include a variety of parks and lakes. This is also dependent on how long you plan to stay.
Luxury Kenya safaris range between 2 days to 10 days, you can find lots of great packages that take care of everything you're dreading. If you're looking for a wonderful all-inclusive Kenyan African safari, here are some of the best ones.
2 Days in Amboseli National Park
This tour is perfect for a couple or solo travelers looking to pack as much of Kenya into their trip as possible. While this tour only grants you one night's worth of adventure, you're able to add so much more into your trip – while seeing everything on your terms.
● See Amboseli National Park
● See Mount Kilimanjaro from Observation Hill
● See the Big Five (lion, leopard, rhino, buffalo, elephant)
What we liked: Great for a jam-packed one-night stay.
---
INCLUDES:
Accommodation and meals for one night's stay
Hotel pickup and drop off
Park entry fees
EXCLUDES:
Drinks
Extra costs on personal items
Check Price & Book
---
3 Days in Maasai Mara
From Nairobi to the great Masai Mara, this tour is perfect for anyone looking to explore Kenya's great outdoors in style. Relax knowing that you've got shorter transit times and a lot more opportunity to observe the animals you're excited to see.
● See zebras, gazelle, wildebeest, and so much more
● See Masai Mara from both land and sky
● Enjoy a morning safari walking tour
What we liked: Great for quick travel times between locations.
---
INCLUDES:
Full board and lodging
Safari drives in the morning and at night
Airstrip and airport transfer costs
EXCLUDES:
Park conservation fees
Gratuities
Drinks
Check Price & Book
---
7 Days Kenya Big 5 Private Safari in Nairobi
This tour is best suited for the laid-back traveler. If you're simply tired of stressing over each minute detail of your vacation – this package allows you to enjoy all the fun while cutting your planning stress in half.
● Explore Lake Nakuru as well as Amboseli National Park
● Enjoy the scenery of the savannah and Mount Kilimanjaro in the background
● See lots of elephants, hippos, rhino, and birds.
What we liked: Great for seeing both Amboseli and Masai Mara National Parks
---
INCLUDES:
Accommodation
Park fees
All meals included
EXCLUDES:
Drinks
Gratuities
Souvenirs
Check Price & Book
---
8 Day Best of Kenya Wildlife Safari
This tour is a perfect 8-day journey through Kenya, allowing you to explore virtually every angle you may think of. If you're looking to get the best of the great lakes of Kenya to the great National Reserves, this tour is your best bet.
● Join a professional guide
● Inclusive pickup and drop off
● Explore Nairobi, Masai Mara, Lake Nakuru, and Lake Naivasha.
What we liked: Great for travelers looking to explore different parts of Kenya, including lakes and national parks.
---
INCLUDES:
All meals included
Accommodation
Admission to various National Parks
EXCLUDES:
Drinks
Gratuities
Souvenirs
Check Price & Book
---
10 Day Wildlife Private Safari
This tour is a wonderful adventure for families of all sizes, including kids of all ages. This package ensures that you're kitted with your personal guide and tour master. Allowing you to see all of the animals you'd hoped for by using your guide's trusty tracking skills.
● Stay in luxury tents
● A private guide dedicated to you
● Visit Amboseli, Masai Mara, Samburur National Reserve, Lake Nakuru, and Lake Naivasha.
What we liked: Great fun for the whole family.
---
INCLUDES:
Professional guide
Private tour
All meals included
EXCLUDES:
Drinks
Souvenirs
Gratuities
Check Price & Book
---
If you're looking for the best luxury safaris in Kenya, look no further. With these tours, you're well taken care of. From meals at breakfast, lunch, and dinner, to a knowledgeable guide allowing you to make the most of your outdoor adventures, you get it all.With so much to learn, and so much to do, you'll be happy to do it comfortably.
PROS
All-inclusive packages
Hotel pickup and drop off
Friendly guides and very informative.
CONS
Not wheelchair-friendly.
Not always conducive to traveling with kids.
Tours are only available in English.
Specification:
Kenya Luxury Safari | Best Tours & Packages 2021
| | |
| --- | --- |
| Accessible | Not wheelchair accessible |
| Excludes | Additional refreshments, Alcoholic drinks (available for purchase), Gratuities |
| Pickup | Provided |
| Meals & Drinks | Meals are included |
| Suitable For | Adventurous families, solo travelers, and nature enthusiasts., Everyone |
Kenya Luxury Safari | Best Tours & Packages 2021