Last updated on November 7, 2023 12:00 am
Add to wishlist
Added to wishlist
Removed from wishlist
0
Add to compare
The Mother continent, Africa is still somewhat of an escape from the developed world to a place that takes you into the wilderness, amongst the local wildlife. The Masai Mara Game Reserve is an iconic area in Kenya that is one of the best safari locations in the world. With an abundance of wildlife and breath-taking views, this is a must-visit for anyone who wants to experience the African bush.
Imagine waking up in the morning, sipping on a hot cup of Kenyan coffee, and then taking a game drive to find the top 10 animals in Kenya. With that picture in mind, here are the best Kenya Safari Masai Mara to take with some tours and packages to give you ideas and inspiration.
Hidden in the southwest of Kenya is the Masai Mara National Reserve, a 583 square mile area that offers incredible views of African plains that are full of wildlife. On a standard Masai safari, you will be treated to stunning views of the wildlife with a year-round clustering of animals.
The Masai Mara Reserve, sometimes spelled Maasai Mara, is also home to the famous Great Migration with over two million wildebeest, antelopes, and zebras forming it. This reserve is a photographer's dream with an abundance of natural wildlife, with leopards and black rhinos being amongst them. The reserve is also home to well over 450 different bird species for the bird watchers to tick off some bucket list birds.
Masai Mara Safari Prices
The cost of your chosen Masai safari will depend on the duration of your stay in the Masai Mara Reserve. Prices will also be dependent on the time of year that you are wanting to visit. Prices for a Masai Mara safari package can start from around $180 USD (R2848) to $1,640 USD (R25,948).
Compare safari prices from different ticket providers below: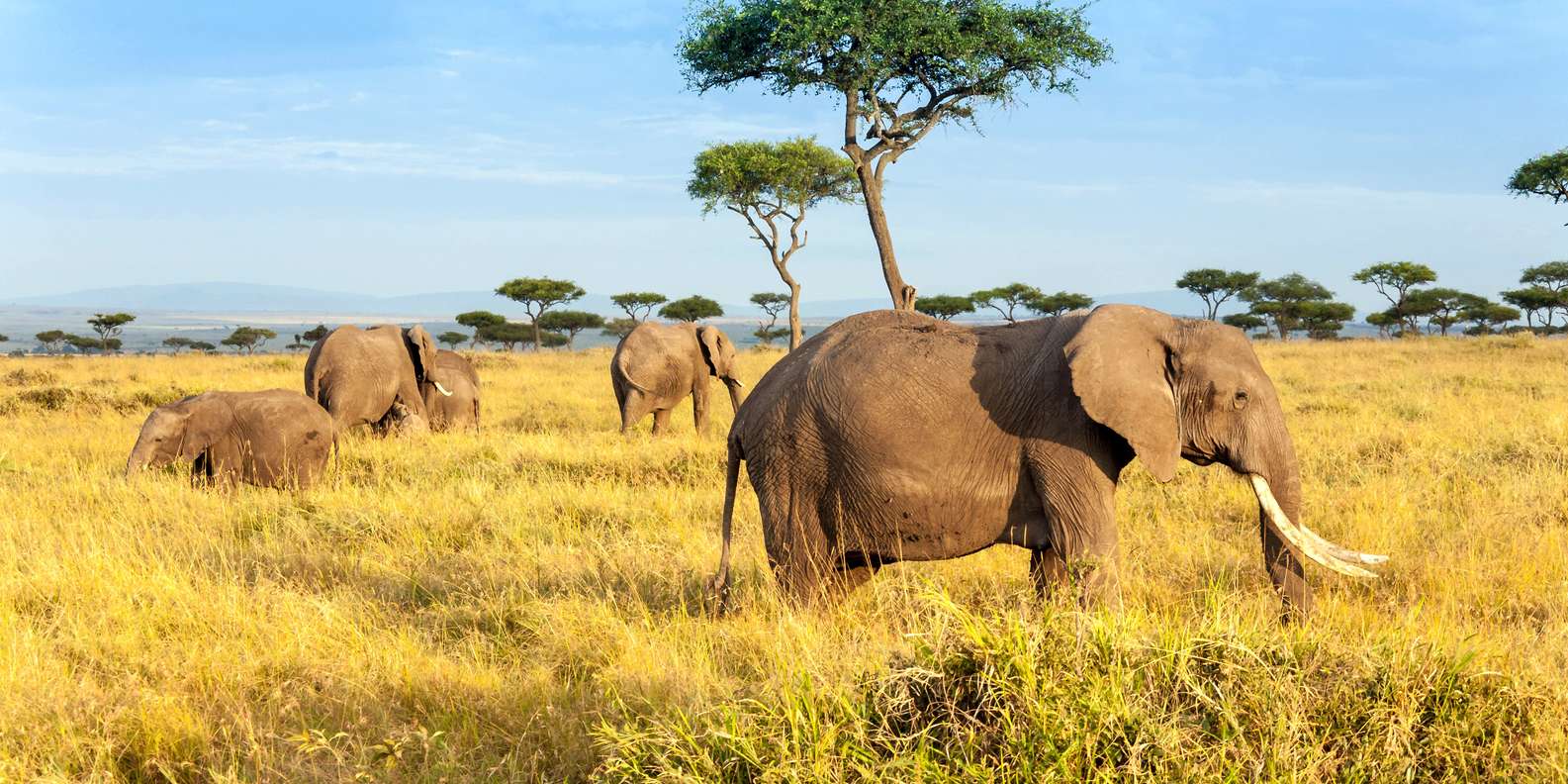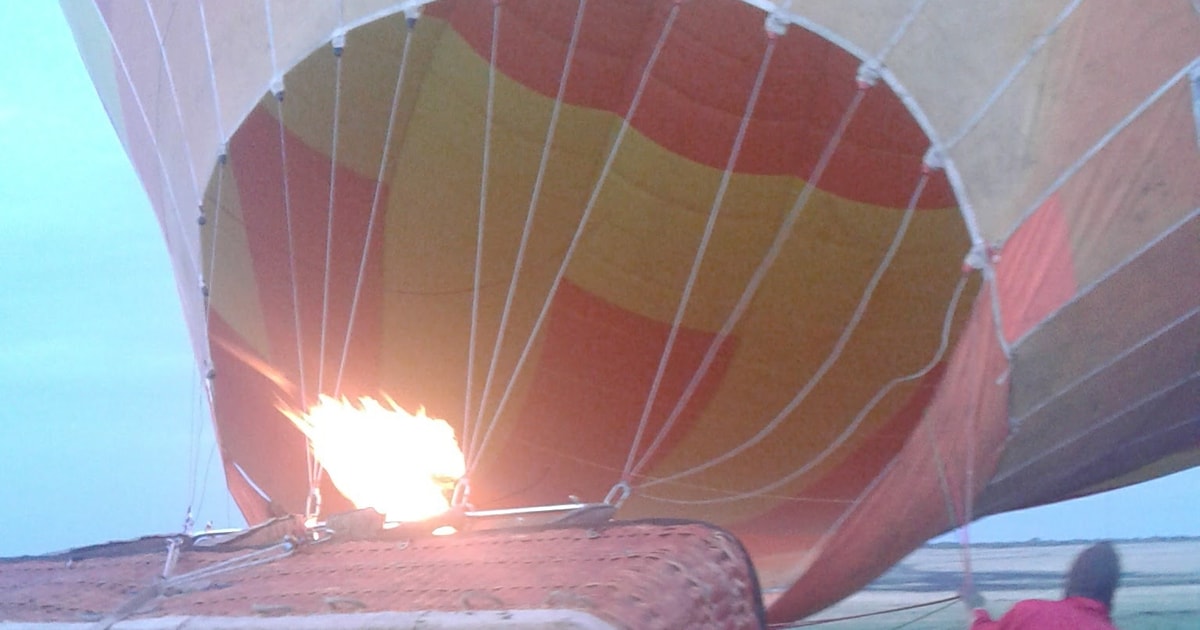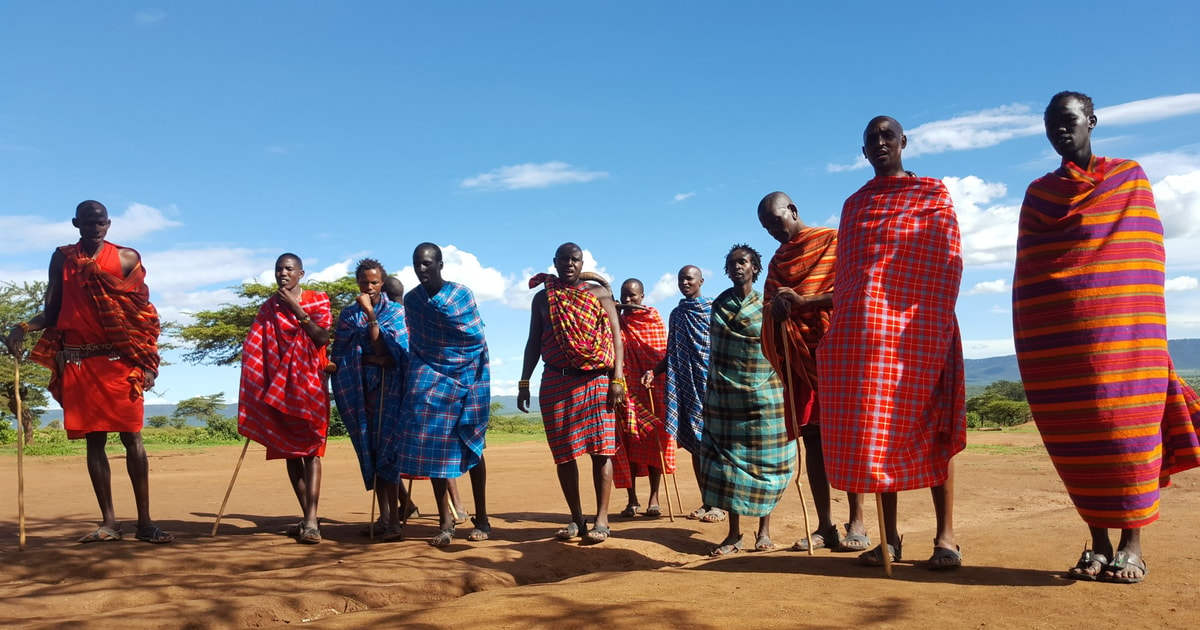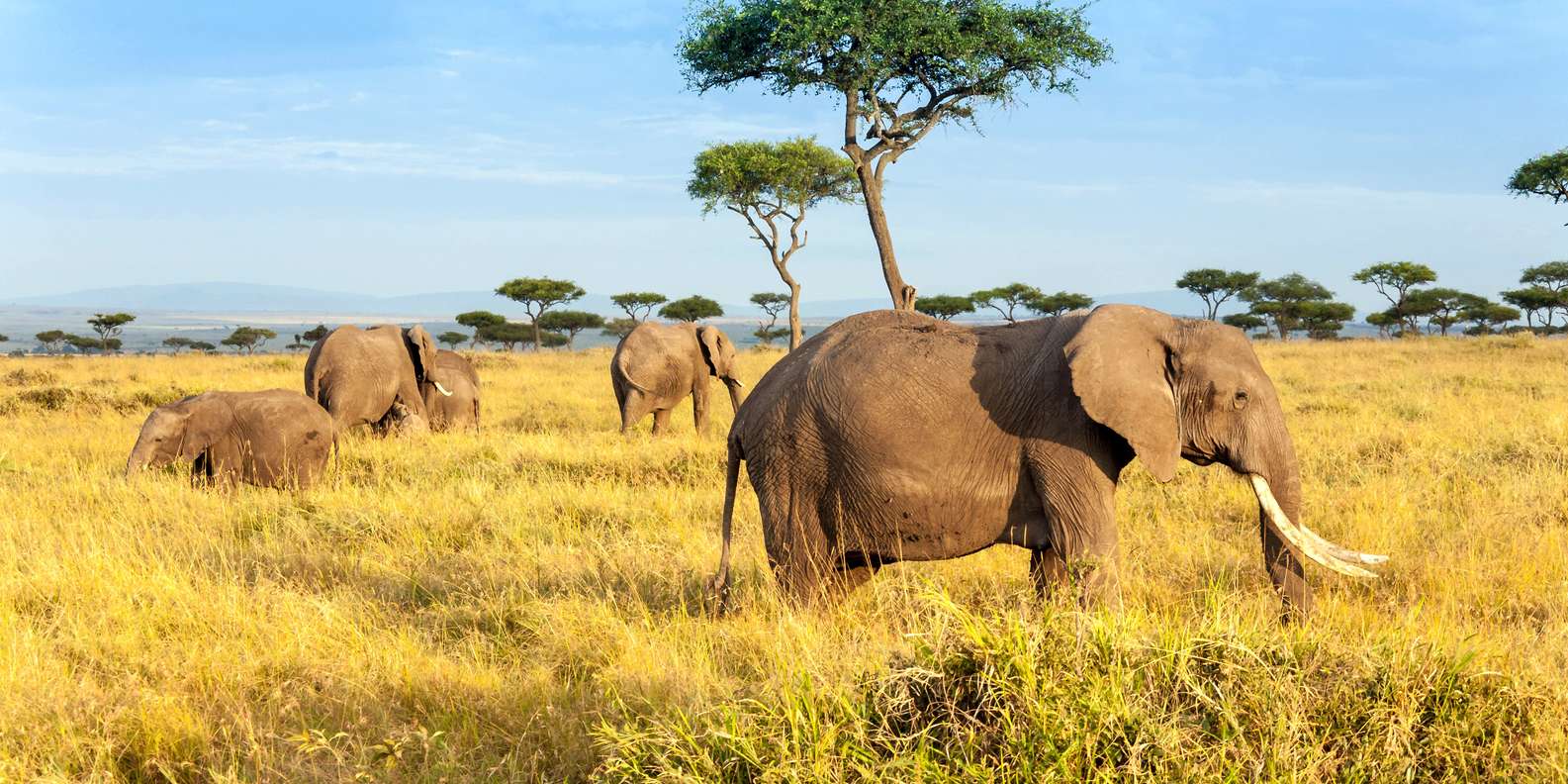 Masai Mara Kenya Tour and Safari Times
The length of your safari in the Masai Mara Game Reserve will depend on your chosen package. It could range from a half-day safari to an overnight tour or a multiple-day safari tour. The Nairobi to Masai Mara transit time is between four and five hours.
For most safari and tour packages, pickup and drop-off from Nairobi are included.
The Best Time to Visit Masai Mara
The best time to visit the Masai Mara in Kenya is between July and October for when the great migration takes place. This is the most popular time so expect a lot of crowds unless you can book for late September or October to try and miss most of the crowds on your Kenyan safari.
The rainy season in November is a little cheaper and will have a green landscape but is risky, as you may miss the main attraction. March to May will bring immense downpours and even flooding to the Masai Mara National Park with the wildlife taking shelter. Tours will be cheaper around this time but only if you are willing to brave the elements and accept that you might not see much wildlife.
Kenyan Safari Tours and Packages
With the allure of gorgeous vistas and making incredible memories with your family or partner, it's hard to say no to a Maasai Mara safari. Here are some of the best tours and packages available.
One Night in the Maasai Mara National Reserve
There are people who don't have a lot of time on their trip but still want to experience a safari in the Maasai Mara National Reserve, Kenya. This safari starts with being picked up from your accommodation in Nairobi at 06:00 and traveling through the incredible Great Rift Valley before arriving at the Masai Mara National Park at 12:00.
This overnight safari is perfect for a quick trip into the African bush with two days of game drives. There is an expert guide who will accompany you with whom you'll have some of the best chances to see those elusive leopards.
Just make sure that you know if it is a leopard or cheetah that you are seeing. You will be exposed to the almost unrivalled beauty of the reserve and will have an opportunity to meet the Masai tribe to learn about their history and culture.
After a day of game drives, you can sleep soundly in a tent outside the park area. Rest assured that you won't be interrupted by any animals during the night.
What we liked: Excellent value for an overnight trip with two games drives included.
INCLUDES:
Two game drives
Opportunity to meet the Masai tribe
Pickup and drop-off from anywhere in Nairobi
EXCLUDES:
Alcoholic beverages
No snacks or drinks for transfer
Know before you go:
This is a camping safari
If you need to leave Nairobi on your return, be sure to only book flights for after 8pm
Check Price & Book
Float Above the Masai Mara in a Hot Air Balloon Safari
Nothing screams romance quite as much as a hot air balloon safari with your partner. You will be floating gracefully over the Masai Mara National Park as the peaks over the horizon and that first golden light hits the African plains. A Kenya Safari with a difference, you will get to view the native wildlife from above, a privilege that is normally only for the bird species that live there.
After flying above the ground for an hour and 10 minutes, you will descend for a bush breakfast with bubbly. There is no set route, so your breakfast destination can be wherever the wind takes you. This is one of the ultimate safari tours for a couple looking for something a little different while spending some quality time together. Don't worry, a transfer will take you back to your accommodation with an extra chance for some game viewing on the way.
You can choose between an eight-person or 15 person balloon depending on how intimate you want the setting to be. There is also an option to book the entire balloon if you would like more privacy. If you opt to be a part of a normal flight, there is a chance that the flight could be canceled if there are not enough passengers to meet the minimum requirements.
What we liked: Perfect for couples who want a more intimate game viewing experience.
INCLUDES:
Local guide
Pickup and drop-off to your lodge in Masai Mara
Champagne breakfast
EXCLUDES:
No pickups from lodges in far west areas of Mara West camp
It is not specifically private but within a small group
Know before you go:
Not suitable for children under 8
Not wheelchair accessible
There are no height or weight restrictions
Minimum numbers apply
Check Price & Book
Masai Mara 3-Day Budget Safari
For those who want to spend more time taking in the picturesque views and local wildlife, this three-day budget safari is a great way to see the Masai Mara. Just like most safaris here, you will have a chance to see an amazing variety of animals, including the Big Five.You will spend your first day departing Nairobi in the morning and arriving at Masai Mara at lunch time.
After a scrumptious lunch, you will depart on your first afternoon game drive and then return to a lovely dinner and stay in a tent camp for the night. Your second full day will be spent in the game sanctuary of Masai Mara where you are almost certain to spot the Big Five. This game drive is flexible so you can opt for a picnic lunch and spend the entire day in the park.
For those who want to do something a little different on their second day after the game drive, you can visit a local Masai village at an additional cost. This is a stunning way to experience the Masai Mara for a few days and not break the bank to spend this time in a magical place.
What we liked: Amazing trip for those who want to spend a few days on safari without breaking the bank.
INCLUDES:
Transport by 4×4 minivan
Professional guide
All accommodation
Park entry fees
EXCLUDES:
Masai Village experience
Balloon trip
DVD of trip
Know before you go:
Pickup and drop-off from the airport is an additional cost
Important to pack comfy clothes, bug spray and sunscreen
Let the tour operator know of any food allergies prior to arrival
Check Price & Book
Masai Mara 4-Day Camping Safari Package
If you want to spend even longer in this majestic and awe-inspiring environment, there is a four-day camping package that will immerse you in the Masai Mara. You will be whisked away from your hotel in Nairobi around 07:00 and depart for the Masai Mara Game Reserve. Your days will be spent exploring the game reserve with game drives in the afternoon from 15:30 to 18:30.
Enjoy these game drives in a custom luxurious 4×4 with all meals included on this four-day adventure in the Kenyan outback. All fees are included with wheelchair access and infant seats available as well, ensuring that no-one is left out. The best part of this tour is that this is a private safari so only you and your group will be there to take in the beauty that awaits.
What we liked: The perfect safari for a group who wants a private tour.
INCLUDES:
Accommodation
All major meals
Private vehicle transport
EXCLUDES:
Visits to local villages
Alcohol and soft drinks
All flights
Know before you go:
Advise the tour operator of any dietary requirements
Passport name, number, expiry and country is required for booking
This is a private tour
Check Price & Book
Masai Mara and Lake Naivasha Safari
Escaping the concrete jungle for four days and three nights, this Masai Mara safari is amazing for families looking for a holiday getaway. Explore the Masai National Reserve and see if you can spot all of the Big 5. This safari has the added bonus of a trip to the glorious Lake Naivasha for a quaint lakeside lunch.
Your very first day will start off with an evening game drive after you arrive at Masai Mara, keep an eye out for the leopards and other hunters of the night. Spend your first night in the cozy Ilkeliani Camp and enjoy a peaceful night's sleep after a delicious dinner. On the second day,  if you are there between July and September, you will have a chance to witness the Great Migration of the wildebeests and zebras from the Serengeti.
A trip to Lake Naivasha is what awaits on your third day where you can even partake in an optional boat trip to see the hippos and birds. Your last night will be spent sleeping next to the lake at the Sopa Resort. After a hearty breakfast, you will checkout and drive to Hell's Gate National Park and go on a short hike and game drive before you head back to Nairobi.
What we liked: This is an amazing safari with the romance of the lake adding another dimension to the beauty of this place.
INCLUDES:
All meals
All accommodation
Game drives and bottled water
EXCLUDES:
Drinks at the lodge
Masai village fees
Any additional accommodation before or after the trip
Know before you go:
There are no round trip airport transfers
This is a private tour group
Wheelchair accessibility throughout
Check Price & Book
When Will You Book a Luxury Kenya Safari?
With all of the Masai Mara safari packages available, there is a safari to suit everyone's needs and budgets. This is a magnificent place to escape to and leave the world behind while you immerse yourself in a place that will leave you with nothing but beautiful memories.
The question is, which of these packages would you go on tomorrow? If nothing has caught your eye, take a look at this three-day luxury safari that cuts out the five-hour drive and takes you to Masai Mara by air.
If you are looking for a chance to make some incredible memories on a safari, look no further. These Masai Mara tours and packages offer an escape to experience a world that is almost like no other.You will be cared for on all these tours with stunning accommodation, food, and expert guides to ensure that you have the best safari possible. Add in the romance, the scenery, and the wildlife and you have a getaway that will be hard to beat.
PROS
Drop-off and Pick up
Inclusive packages
Expert guides to ensure the best viewing possible
CONS
Not all have wheelchair access
Some tours are not suited to children
ALthough there are additional activities to do on tours, they come at a cost.
Kenya Safari: Masai Mara | 5 Best Packages and Tours