Last updated on September 27, 2023 9:26 pm
Add to wishlist
Added to wishlist
Removed from wishlist
1
Add to compare
Deep within the recesses of Africa, a treasure trove of experiences awaits you. Kenya is known for hosting some of the most magnificent African wildlife which can be fully appreciated in the various safari packages available.
With vast and hidden terrains in its midst, it can be intimidating to embark on this exciting voyage without proper guidance. The mostly all-inclusive and adventurous journeys of the Kenya safari packages are the ultimate way to absorb and fully appreciate the essence of Africa.
Highlights:
 Guided and exclusive tours of some of Africa's famous animals
Most accommodation and main meals are included in these packages
An in-depth and immersive experience of Kenya and its natural beauty
Know before you book:
Check if tours are suitable if you suffer from any medical condition
Most packages include airport pick-up and drop-off
Pack efficiently as some tours do not allow oversized luggage
Kenya, the jewel of East Africa, is marveled for its breathtaking landscapes and wildlife adventures. Participating in a safari tour enables you to experience formerly inaccessible locations and provide exclusive expeditions of exploration.
An elephant bathing at a watering hole, a lion cunningly stalking its prey – watch Africa's Big Five in their natural element. The fragile, yet voracious natural beauty of East Africa is bound to intrigue and astound you.
The variety of ecosystems of East Africa provides an unforgettable experience for every kind of nature lover. Not only is it an African wildlife wonderland, but the landscapes are a botanist's dream. From identifying the foreign flora to admiring the unending majesty of the mountain ranges of Kenya, enjoy the sensory delights of its biodiversity.
Travel, eat, and experience the multitudes of East Africa in style by perusing the various safari packages Kenya has to offer.
Package Prices 2021
The cost of these safari packages starts at about $340 USD (R5010) and can go up to around $1950 (R28 720) per person. A main contributor to the price difference is the duration of your stay as well as what you want to be included in your safari package.
Whether you prefer a budget-friendly or luxurious experience, the variety of options of safari packages will have you spoiled for choice. Pick your preferred Kenyan safari packages on offer and compare prices across these tour providers below: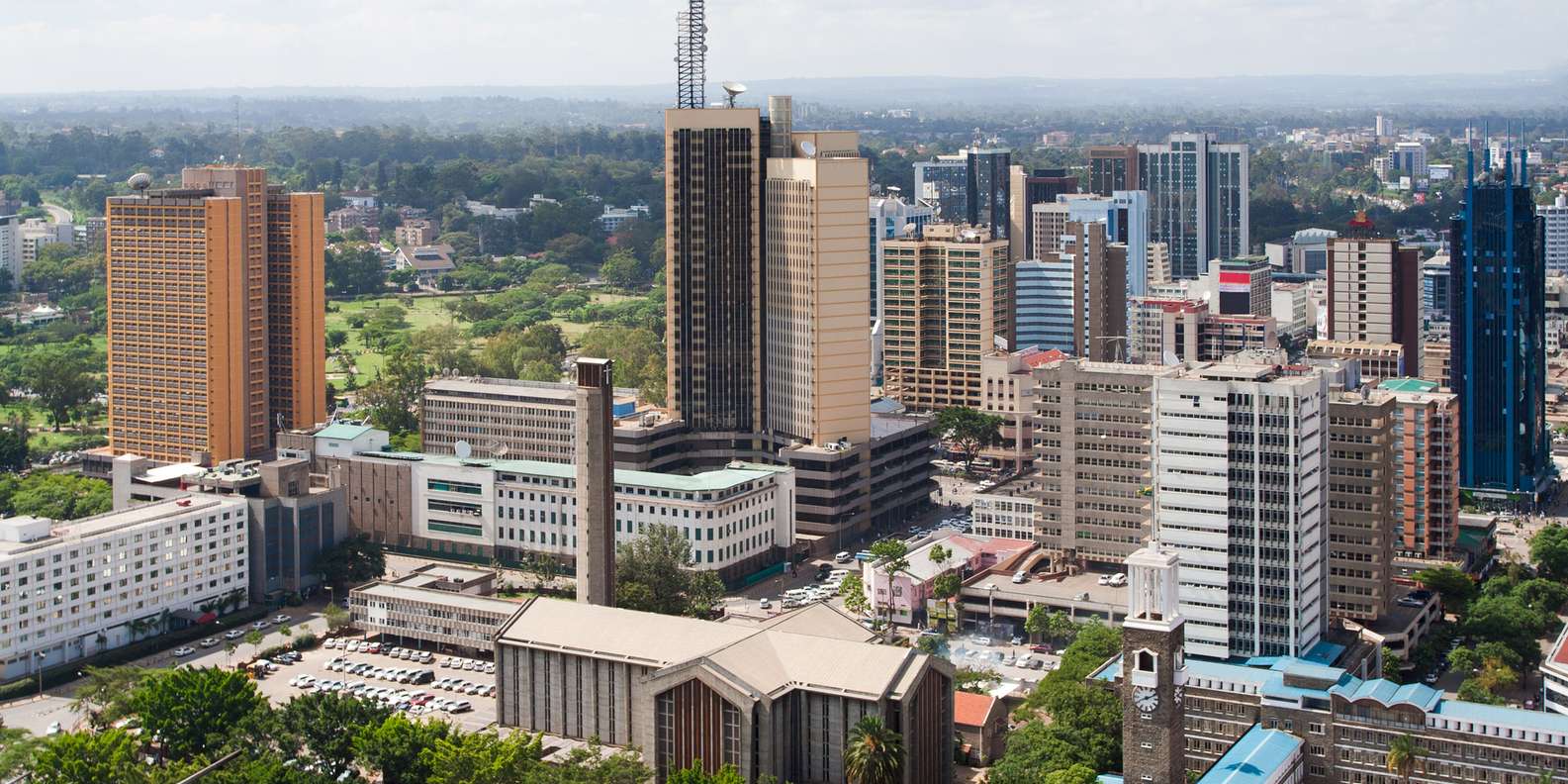 Kenya Tours & Packages Times
It's important to note that packages are usually constructed with a finely crafted itinerary. This ensures you gain a truly all-encompassing tour and have the best Kenya safari experience.
The great thing about booking safari packages is that you can choose the desired dates most suited for you. These bundle deals, however, are subject to availability so be sure to book in advance to avoid disappointment.
Best Time to Go to Experience the Best Safari in Kenya
While Kenya is always a pleasure to behold in all weather, the best time to visit is between July and September. The weather between these months tends to be relatively dry, leaving clear blue skies and warmth in the air.
Safaris in Kenya are always an unforgettable event, but some months of the year are truly magical. July is also where large quantities of wildebeests and zebras travel to the Masai Mara Game Reserve in Kenya, known as the Great Migration. The largest herd movement of the world, this famous animal river crossing is truly a phenomenal occurrence to witness.
Kenya Safari Tour Packages Options
Safari packages in Kenya will allow you to keep the focus on your enchanting African getaway, rather than worrying about planning and factoring in every last detail. From families to romantic getaways, Kenya safaris are crafted to induce a sense of awe and wonderment in every individual.
Mount Kenya Overnight Safari
You will depart from Nairobi traveling to Mount Kenya National Park. This is where you'll fully experience and appreciate Kenya's noteworthy nature sightings. Witness the diverse beauty of Kenya's ecosystems in a fully immersive way.
The Serene Mountain Lodge, within the recesses of lush rainforest, is also on the menu. This haven of harmony will be your fortress for the day, allowing you to explore its surroundings at your own leisure. With the soft murmur of crickets, a bird chirping in the distance – hear the wild come to life around you.
What we liked: Perfect for tourists wanting an African safari experience on a limited timeframe.
---
INCLUDES:
Full board accommodation and select meals for 1 night

Helpful guides to enrich your safari experience

Airport pick up and drop-off
EXCLUDES:
Entrance fees of the park
Extra activities outside of the safari, such as trout-fishing and mountain climbing
Gratuities
Know before you book:
Not suitable for individuals with mobility impairments, back issues, or respiratory problems.
Children under 3 are not permitted on these tours.
Check Price & Book
---
5-Day Wildlife Private Safari in Kenya
Discover the delightful wonders of Kenya with this action-packed and thrilling adventure. The game drives and sightings offered in this package features some of the world's most amazing natural wonders.
Expanding over 5 days, exploring a wide variety of nature reserves and parks, you'll be able to take your time to admire this walk on the wild side.
This package is best suited for families and small groups wanting to experience a variety of different national parks. The parks included are: Amboseli National Park, Tsavo National Park (West and East).
With a wide variation of Kenya safaris, tour the kaleidoscope of African animals ready to be discovered. See if you can spot the difference between a white and black rhino in the most captivating backdrop of Mount Kilimanjaro.
What we liked: The efficient way these tours are constructed and a great range safari tours to participate in.
---
INCLUDES:
Informative and professional guided tours
Accomodation at various hotels and camps
Hotel pick-up and drop-off
Selected main meals
EXCLUDES:
Souvenir pictures (can be purchased at an additional price)
Beverages
Gratuities
Know before you book:
Not wheelchair-friendly.
The tours are private, only your party will participate.
Not recommended for people with back problems.
Check Price & Book
---
7- Day Kenya Safari Holiday Package
The world-renowned Masai Mara Game Reserve and the Amboseli National Park are on the itinerary for visitors to enjoy. The Masai Mara is a wondrous landscape bespeckled with savannah wilderness and is the best spot to watch animal migrations.
The Amboseli National Park, in turn, offers panoramic views of Mount Kilimanjaro and impressive elephant herds. Encounter some of the giants of the animal kingdom grazing in picturesque sceneries without a care in the world.
By exploring a select few nature reserves allows a deep exploration of these regions without feeling too rushed. These tours are ideal for photographers and nature enthusiasts, as these wild spaces offer exclusive access to predominantly unattainable photo ops.
What we liked: An in-depth safari experience with awesome natural settings.
---
INCLUDES:
 Accommodation with select main meals included
Game drives and guided tours
Bottled water on the safari experiences<
EXCLUDES:
International flight costs
Souvenirs and items of personal use
Gratuities
Know before you book:
This package is wheelchair accessible, including transportation.
Private tours/activities, only your party will be allowed.
Not recommended for individuals with serious medical ailments.
Check Price & Book
---
These tour package options are an in-depth and exclusive way to gain a sneak-peek into t Africa's magnificent wildlife. The options include some of the best safari's Kenya has to offer. These mostly all-inclusive package deals eliminate the need to plan your perfect vacation, as it has been already carefully crafted for you
PROS
Exclusive access to African wildlife.
Most main meals and accommodation costs are included in the price.
Stunning views of Kenya's natural beauty.
CONS
Most tours are not recommended for individuals with severe medical conditions.
Infants are mostly not permitted on tours.
Gratuities are not included.
Specification:
Kenya Safari Packages | Tours & All-Inclusive Deals 2021
| | |
| --- | --- |
| Accessible | Wheelchair accessible (depending on tour) |
| Duration | Overnight, 5 days, 7 days. |
| Includes | Accommodation, tours, most meals. |
| Excludes | International and domestic flight costs, some park entrance fees. |
| Meals & Drinks | Meals are included |
| Pickup | Pick-up and drop-off services from the airport are available. |
| Suitable For | Adventurous families, solo travelers, and nature enthusiasts. |
Kenya Safari Packages | Tours & All-Inclusive Deals 2021