Last updated on September 7, 2023 1:08 am
Add to wishlist
Added to wishlist
Removed from wishlist
0
Add to compare
Daydreaming about your next getaway? But not sure where to go? Don't worry we have found a great vacation destination for your next holiday – Africa. Wondering what type of trip it will be – if you will be roughing it in the harsh African landscape? No need to worry, we have you covered. You will be enjoying all that Africa has to offer in the most luxurious settings you can think of.
Most people don't connect luxury travel with Africa but this is a common mistake. The continent has some of the top lavish accommodations in the world. A 5-star safari lodge will enrich your safari experience with exceptional personal service and attention to detail.
For this reason, and so many more – a luxury safari to Africa is a no-brainer.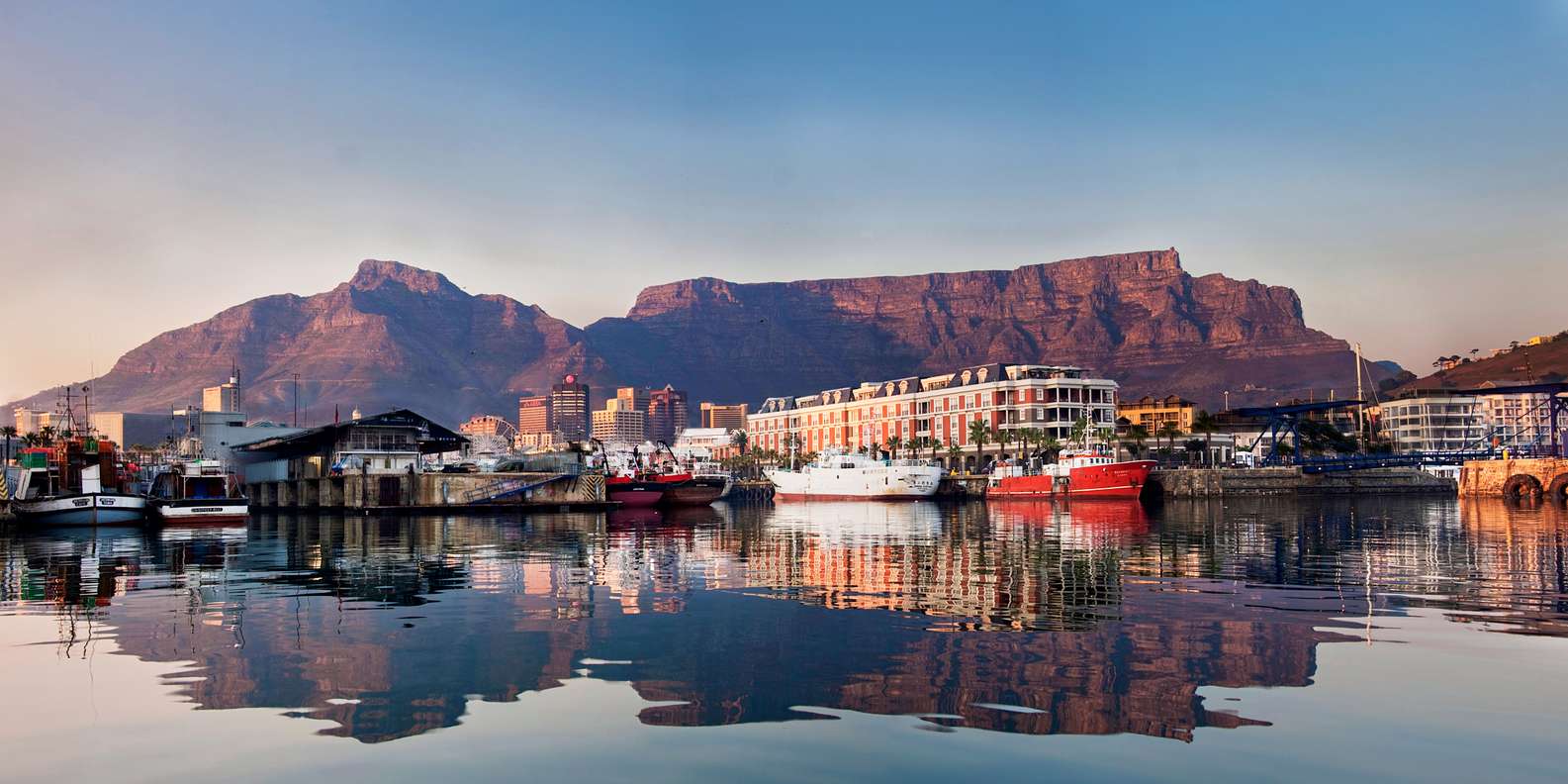 Luxury Vacations & African Safari Tours
Not sure what to expect? Think of sipping fine wine, enjoying impeccable cuisine, all whilst staying in opulent private suites at one of the finest safari lodges. On a luxury African safari, you'll also have memorable encounters with wildlife and other unique experiences and memories lasting you a lifetime
Indulge in a champagne breakfast in Tanzania's Serengeti National Park overlooking herds of giraffes and wildebeest. Or, wake up in your private suite and find a group of elephants drinking out of your own plunge pool.
Finding the ultimate luxury safari gem can be difficult. But don't worry, we've rounded up the top luxury African safari tours. Expect to find the most popular bucket list experiences in Africa's most authentic and luxurious settings.
Finding the Best Luxury African Safaris
Africa is a large continent offering various types of luxury vacations and safaris scattered across the incredible national parks and reserves of Botswana, South Africa, and Zambia.
Nowhere else in the world will you find such a pristine collection of luxury lodges and out-of-this-world safari experiences. From the lush Okavango Delta to the gushing Victoria Falls and the vast plains of the Kruger National Park – whatever you want from your safari – we'll cover all you need to know.
To make life easier, we've compiled a list of the best countries to ensure you have a luxury safari in Africa that won't be easy to forget.
A Luxury Africa Safari in Botswana
If Botswana wasn't on your list – it should be. The country is a frontrunner when it comes to African safari luxury in Southern Africa. From luxurious safari lodges in the Okavango Delta and private game drives make for an unrivaled safari experience.
Botswana offers small luxurious camps that have a low environmental impact and staff that provide spectacular personal service.
Chobe Luxury African Safari
Chobe National Park is located in northern Botswana near the vast, inland Okavango Delta, a UNESCO World Heritage Site. The national park is known for its large herds of elephants and Cape buffalo.
Not sure whether you want to explore the area by land, foot, or water? No problem, check out this Chobe luxury safari experience that covers all areas. Enjoy game drives, walks with a ranger, and a boat tour.
This African safari includes accommodation at the 5-star Ngoma Safari Lodge. The luxurious suites cater to your every need and some even have their own private plunge pool. Escape the hustle and bustle of your normal life and relax and recharge in nature.
If you are looking for all-inclusive safari lodges in Chobe National Park then Ghoha Hills Savuti will make all your private luxury safari dreams come true.
Moremi Game Reserve
The Moremi Game Reserve is one of Africa's most beautiful conservation areas. It boasts a stunning collection of lily-covered wetlands, glistening floodplains, exposed grassland, and dappled forests.
If you are looking to experience the wonders of nature with your own private guide – we have found just the trip for you. The Moremi tented safari is one of the best private African luxury safaris as it's exclusive to you and your travel partners.
Your private guide will be with you throughout the trip. No need to stress about setting up camp and cooking meals as this is all done for you. All you need to do is follow your local guide as he takes you through remote wildlife-rich areas. And have your camera ready to capture iconic wildlife and nature.
Luxury Safari Tours in South Africa
Located at the bottom of the African continent and surrounded by two oceans, South Africa has it all. From spectacular scenery to quaint coastal villages and cosmopolitan cities. On top of that, it offers exhilarating luxurious African safaris boasting the Big Five.
It's also home to one of the world's biggest nature reserves, the renowned Kruger National Park. South Africa also boasts one of the most vibrant and scenic cities in the world, Cape Town.
Making it the ultimate safari destination, combining a diversity of habitats, colorful cultures, and stunning untamed wilderness in the African bush.
Kruger National Park
Situated in northeastern South Africa, this park is one of Africa's largest game reserves. Its high density of wild animals includes the Big Five and cheetah.
Enjoy this stunning piece of nature and fly directly into Kruger National Park's Skukuza Airport for a private 5-day safari adventure. Spend multiple days exploring through the thick bush and tall grasslands to spot animals enjoying their natural surroundings.
Here is a quick overview of what this private safari expedition includes:
Enjoy morning & night game drives and walking safaris
A chance to spot the Big 5
Lazy afternoons by the pool
A maximum of 2-4 people to ensure personalized attention throughout the trip
Cape Town Safari
Are you visiting Cape Town with no time to head north to Kruger to view the Big Five? No problem, the city, and its surroundings offer wonderful safari options as well.
This luxurious wildlife safari tour offers the best of both worlds – land, and water. Explore the scenic Whale Coast to view whales (during the season) and African penguins. Next, spot the Big five with your safari guides on a 4×4.
You can also try out a horseback safari. This unique experience allows you to enjoy the wildlife while riding a beautiful horse through breathtaking landscapes.
Zambia Luxury Safaris
Often tourists flock to South Africa, Botswana, and other African islands, leaving Zambia in the dust. This seems unimaginable as Zambia has a lot to offer, including some of the most luxurious African safaris.
Visitors can marvel at the impressive Victoria Falls and combine this with an unforgettable uncrowded luxury safari experience.
Upper Zambezi and Victoria Falls Safari
Make the most of your safari trip with this incredibly luxurious safari tour that explores various regions with spectacular and unique landscapes. Sleep by the banks of the mighty Zambezi River in an unfenced area, allowing local wildlife to wander around your luxurious lodge.
Enjoy the perks of being located close to both the Zambezi River and Victoria Falls, which you can marvel at in the mornings. Then head back to the lodge and sip on your drink of choice while watching elephants, buffalos, and other animals drinking from the river banks.
South Luangwa National Park
South Luangwa National Park is a hidden gem if we've ever seen one. Safari specialists have dubbed this park one of the greatest wildlife sanctuaries in the world.
Teeming with abundant wildlife, you'll usually have your first big sighting as you enter the Mfuwe Gate. The river as you drive in is usually populated with hippos – can you think of a better way to start one of your luxury safaris in Africa?
Staying at the all-inclusive Chikunto Safari Lodge will ensure that your stay in this part of Southern Africa is unforgettable. Most rooms feature private decks overlooking the exquisite surroundings. The game drives included with professional safari guides are sure to include exciting wildlife sightings.
Your Unforgettable Luxury African Safari Trip Awaits
From the dusty tents of explorers to exquisite opulent lodges, African luxury safaris have come a long way in the past years. Today, many tented camps mirror the grandeur and opulence of 5-star hotels. These accommodations offer a brand new take on African authenticity, experience, and luxuriousness.
Picture the top-of-the-range off-road vehicles, hot-air ballooning, fly-in safaris, and contemporary gourmet dining prepared by your private chef. The safari trip is of course complemented by cultural, historical, and environmental experiences.
If you fall in love with Africa (which you most likely will) and want to extend your trip, it's worth checking out the great wildebeest migration in the Masai Mara. Or, booking a safari in Rwanda.
Adventure, wildlife, cultural enrichment, and highly personalized, excellent service awaits you. So, book your safari trips today because what's not to love about a luxury African safari?
Luxury Safaris to Africa – the Ultimate African Safari Guide