Last updated on September 13, 2023 10:05 pm
Add to wishlist
Added to wishlist
Removed from wishlist
0
Add to compare
In a world of tough choices, choosing the perfect African safari can be difficult, and even more so when choosing between Kenya and Tanzania. Both countries provide visitors with sensational scenery, spectacular game viewing, and different outlooks on the Great Wildebeest Migration.
Each offers the unique pleasures of African wildlife and famous landmarks. In Kenya, the most popular sites would be the Masai Mara for its abundance of wildlife scattered around the African savannah. Lake Nakuru, where flocks of flamingos come together, and Mt.Kenya being one of the tallest mountains on the continent.
Like Kenya, Tanzania is booming with wildlife and sites to see. The Serengeti National Park is considered one of the most famous parks in the world, and Ngorongoro Crater, the world's largest inactive volcanic caldera. Also nearby the Ngorongoro Crater, you'll find Mt. Kilimanjaro, the tallest mountain in Africa.
Here is a breakdown list giving you a variety of different options and experiences to choose from, for families, couples, singles, and romantic honeymooners alike.
Highlights:
See native African wildlife
Get a true African Experience
Explore the African plains with a professional guide
Know before you book:
Bring along plenty of sunscreen
Wear comfortable clothes and closed shoes
Bring a sun hat
Both Tanzania and Kenya are East African countries along the warm Indian Ocean – both bursting with bustling African wildlife and Big 5 safari experiences. From rhinos and giraffes, elephants to zebras, leopards, lions, and cheetahs, these two countries are world-renowned for their wildlife!
As neighbors sharing a common border, both countries host the monumental Great Migration of the wildebeest. Annually the Great Migration follows the rains between the Masai Mara National Reserve on the Kenyan side and the Serengeti National Park on the Tanzanian side.
Together, these National parks form the Serengeti-Mara ecosystem, one of the largest protected ecosystems on the planet, spanning over approximately 30 000 square km (12 000 square miles).
Kenya vs Tanzania Safari Prices
The cost of safari ticket prices starts from around $350 USD (R6, 540) to $1,920 USD (R35, 859) depending on the average person per night, sharing a room, high and low season, and the duration of your safari.
Compare the best prices and packages across the ticket providers below: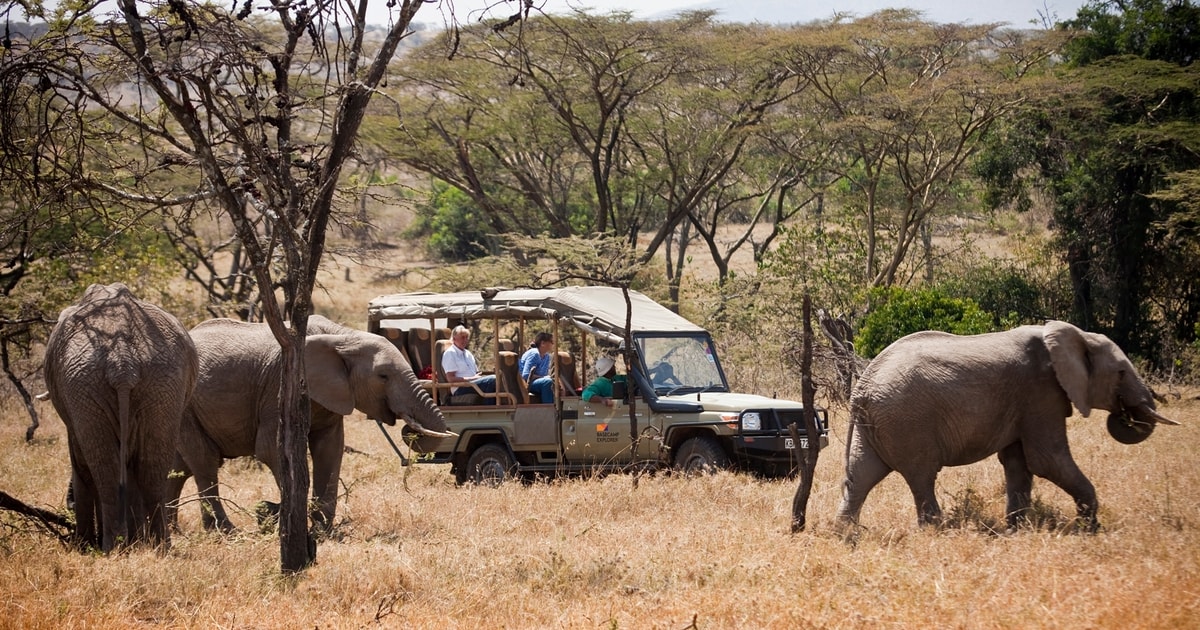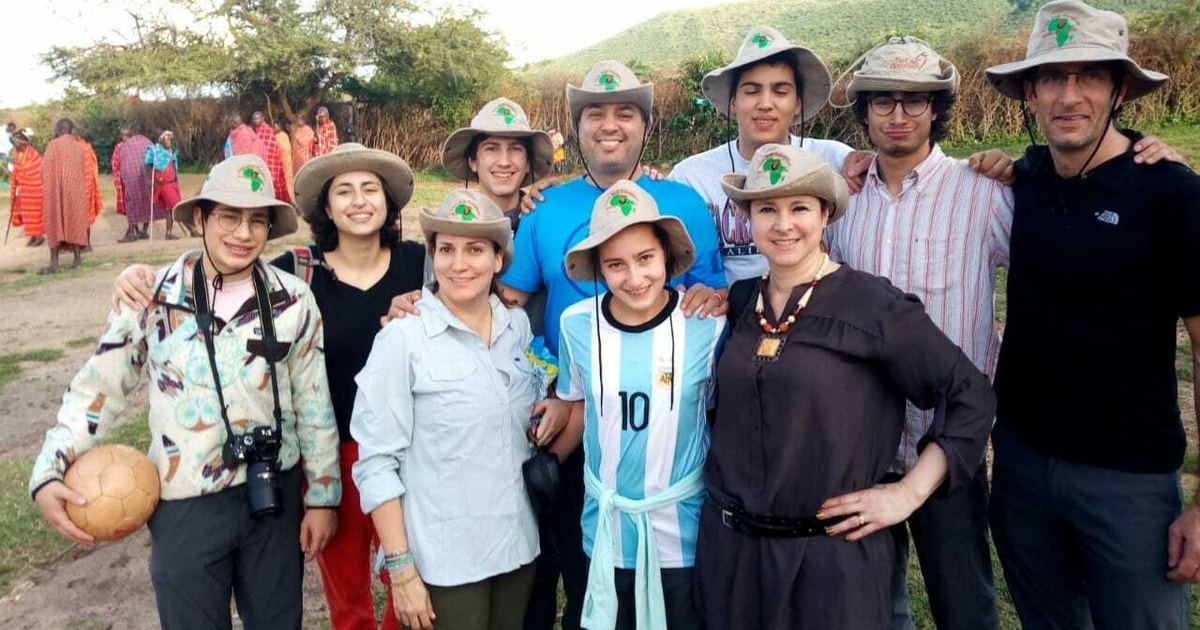 Safari Times
The duration and time of your safari will vary depending on what safari tour option and duration you opt to choose from. Whether you choose to go during peak season or low season.
Times also vary depending on whether guest pickups are offered, and the journey to and from your destination.
Best Time to go on a Safari
Like accommodation and affordability, the best time to go all depends on your personal preferences. If you go during the low or green season, prices will be much lower, and during the peak or high season, prices may increase. For both Tanzania and Kenyan safaris, traveling during peak season generally is between 30-40% more expensive.
Keep in mind, in the southern hemisphere, rainfall may be 'early' or 'late,' and the pattern of rain shapes the entire journey of the Great Wildebeest Migration.
In Tanzania and Kenya, 'peak or high season' is in July to October (winter), and 'low or green season' occurs from November to June.
Pst…In low season you won't have to withstand the crowds and have clear snaps of wildlife!
Kenya Safari Options
Kenya consistently ranks as one of Africa's most popular safari destinations – and for a good reason. With astonishing wildlife areas like the Masai Mara National Reserve and the site of the Great Wildebeest Migration.
Take a look at the top-rated Kenya safari tours and find the one that best suits you.
3-Day Masai Mara Luxury Safari
For an unforgettable experience, set off for a 2 night and 3-day safari tour in the Masai Mara National Park. The park, named after the Masai people, is one of the largest game reserves in southwestern Kenya and is a continuation of the Serengeti National Park in neighboring Tanzania. Enjoy this spectacular park from both the air and by land.
What we liked: This tour is ideal for anyone wanting the full African experience from both the land and sky.
---
INCLUDES:
4 game drives in 4×4 wheel drive vehicles
Walking Safari
Meals included
EXCLUDES:
Beverages
Park conservation fees of $232 USD per person for 2 days
Gratuity
Your 3-day adventure will begin and end in Nairobi. Enjoy this phenomenal Masai Mara National Reserve and all its wonders.
---
4-Day Amboseli, Tsavo West & East Safari
Visit 3 of Kenya's pre-eminent National parks in a 4-day world spinning action-packed safari adventure. Live out your very own 'Lion King' fantasy and explore the African savannah in Amboseli, Tsavo West and Tsavo East of Kenya.
Enjoy electrifying days spent searching for elephants, giraffes, zebras, warthogs, lions, cheetahs, and much more.
What we liked: This safari is ideal for anyone looking to soak up magical views and an incredible safari experience. Ideal for couples and small groups.
---
INCLUDES:
National Park fees and admissions
Professional guide
Meals included
EXCLUDES:
Gratuities
Alcoholic Beverages
Souvenir photos
---
Tanzania Safari Options
Tanzania, being one and a half times larger than Kenya, will surely leave you impressed. Witness the thriving wildlife on its plains and in the forests in Tanzania, and enjoy the splendors of nature.
Tanzania offers an abundance of wildlife and famous sites.
2-Day Luxury Serengeti Safari
For travelers seeking a short trip to Arusha in Tanzania, this 2-day Serengeti National Park Safari is the cream of the crop in choices. On this safari, you will pass by Tanzania's major safari attractions led by professional guides.
What we liked: This safari tour is ideal for anyone looking to explore the African plains and all its glorious wonders in a short space of time.
---
INCLUDES:
Park fees
All meals included on safari
Professional guide
Tanzania offers an abundance of wildlife at the tip of your fingers. Enjoy game drives from morning to noon. A perfect luxury Safari package in the space of 2-days.
---
5-Day Tanzania Safari
Enjoy a full package 5-day safari to Tarangire, Ngorongoro Crater, and the Serengeti National Park. Get in touch with nature when you stay in the ever so beautiful and popular Lodge and Tented Camps.
Get your cameras ready as you spend your days exploring Tanzania's fauna and flora in their natural habitat on a private safari.
What we liked: This package is ideal for couples, families, and honeymooners.
---
INCLUDES:
Accomodations
Meals included
4×4 safari vehicle transportation
---
Kenya and Tanzania Safari
Get the most of both worlds and explore two magnificent national parks in one package – in Kenya and Tanzania. Both countries offer picturesque scenery and are magnificent game viewings.
11-Day Kenya and Tanzania Wildlife Safari
What better way to experience the African plains than combining your safari adventure. Explore Kenya to Tanzania together over an 11-day adventure trip.
Get the full experience on a camping safari. Explore Amboseli National Park, also known as being home of the Elephants.
Take in flabbergasting views of Mt. Kilimanjaro, and get your camera ready for action at the Ngorongoro Crater, and Serengeti National park.
What we liked: The ideal safari for anyone looking to experience two safari capitals and all the natural wonders Eastern Africa has to offer.
---
INCLUDES:
4×4 land-cruiser game drive in Tanzania
Hatch roof game drive in Kenya
Meals included
EXCLUDES:
Masai village visit
Personal Insurance
Gratuities
---
When it comes to visiting one or both of these spectacular African countries, you will be left with a lifetime of memories. You will come to find it is a unique continent, and your journey here will certainly be a unique one too.Enjoy the endless horizon of clear blue skies, where Mt. Kilimanjaro's skyline greets you in the morning, and the birds chirp their nighttime stories at dusk. Get ready for a spectacular journey in Africa!
PROS
Meals included
Accommodation included
Instructors are expert guides
Equipment included (such as camping)
CONS
Some park fees are not included
Beverages are not included
Specification:
Safari Kenya or Tanzania | The Best African Safari Tours 2020/2021
| | |
| --- | --- |
| Accessible | Not wheelchair accessible |
| Duration | 1 – 10 Days |
| Includes | Meals and equipment (camping gear) |
| Excludes | Gratuities |
| Meals & Drinks | Meals are included |
| Pickup | Pick-up and drop-off included |
| Suitable For | Couples, Healthy persons, Groups |
Safari Kenya or Tanzania | The Best African Safari Tours 2020/2021