The Big Five, natural beauty, and a variety of different cultures. These are some of the major things that make up the best safari tours in Africa. The continent is one of the most desired in the world when it comes to safari travel.
Africa is perfectly made for safaris. Its natural untouched beauty and the variety of game animals put it at the pinnacle of safari destinations in the world. Africa is also home to some of the most breathtaking safari resorts, which add to the experience.
With options like Masa Marai, Kruger National, and so much more, you're spoiled for choice. Here we will discuss some of the best safari trips and experiences in Africa.
Looking for more options for your next safari holiday? Why not read our post on African Safari Vacation.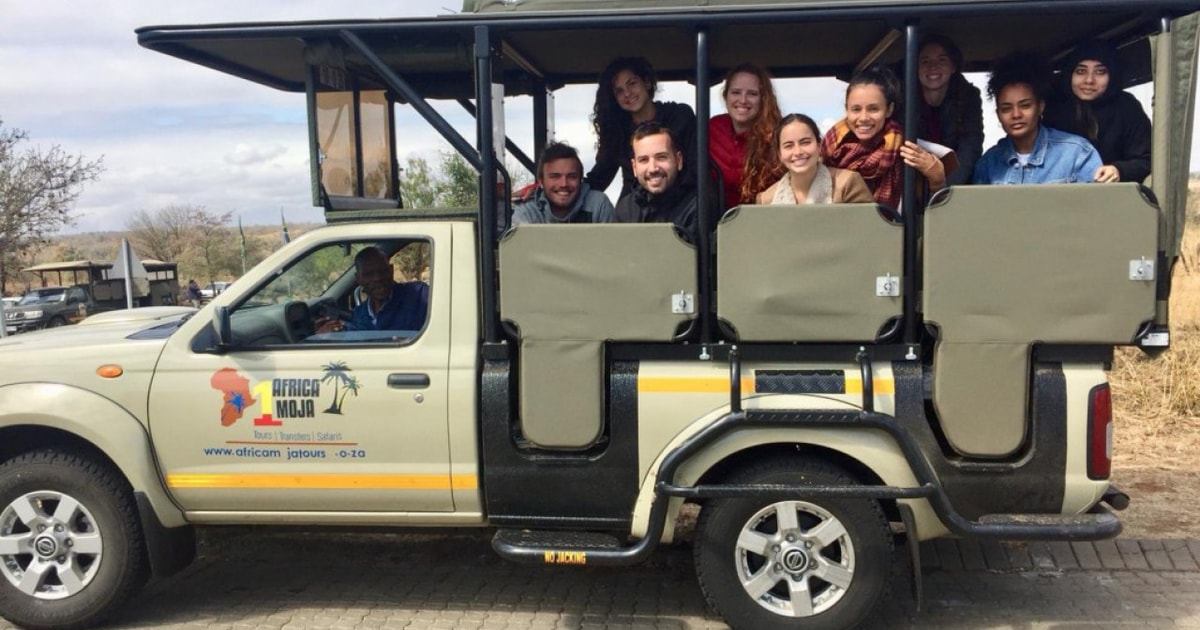 Africa Safaris – The Top Choices
Some of the best African safari holidays can't be done in just one day. These are trips reserved for those looking to stay a couple of days visiting the best safaris in Africa.
3-Day Masai Mara Safari
This three-day itinerary is the best you'll get from Kenya's top National Reserve, Masai Mara. Day one is not as eventful as the other two, since you'll get picked up from Nairobi airport and spend 5-6 hours driving to Masai Mara. It starts with a short briefing and as you take on the long stretch, you'll see how beautiful Kenya is.
After arriving, you'll be taken to your camp or lodge (your choice), to get ready for lunch and dinner. It's highly recommended that you take some time to rest up in your accommodation, as you'll have a full day ahead of you.
Day two starts with an early wake-up call, coffee, and a biscuit. Then you'll head out on your first game drive. It's early, but it's the perfect opportunity for you to experience early bird animals and have breakfast after. Lunch is a special one, where your guide takes you into the central bushes to enjoy a meal under the open Africa sky. You'll stay for a while but you'll be able to get breathtaking pictures as the sun sets over the plains.
Day three starts with breakfast and a quick game drive, giving you a chance to say goodbye to the animals. After this, you'll head back to the airport wishing you could stay just a few more days.
You can find out more information or book here.
3-Day Kampala, Uganda Safari
A mixture of culture and wildlife makes this one of the best African safari tours. Day one is a busy one. It starts as you go from your hotel to the Entanda Cultural Center, a center that promotes Buganda culture. Here you will experience Buganda music, drama, dance, and so much more.
You're invited to spend your lunch with the Buganda people and have a taste of traditional food. With an eventful morning out the way, you'll embark on a short one to two-hour drive to Lake Wamala. A boat cruise mixed with a nature walk awaits you here and from there you will travel to your overnight destination, the town of Kyenjojo.
Day two starts with an early breakfast. Next on the agenda is a visit to the Bigodi Wetland Sanctuary and a walk through the village. Interact with some of the people and have a traditional lunch after. The next stop is the Queen Elizabeth National Park.
You'll arrive just in time for the late-afternoon boat cruise along the channels of Kazinga. You'll be able to spot elephants, buffaloes, hippos, crocodiles, and many more animals on the water banks. On your return to your accommodation, you'll have dinner and a good night's rest.
After your breakfast on day three, you'll embark on a three-hour game drive in the open savannahs of Queen Elizabeth National Park. Take the opportunity to spot game animals such as buffaloes, elephants, Uganda kobs, bushbuck, topi, monkeys, baboons, and hyenas along with lots of birds.
Then you'll make your journey back. But you do have a stop at the Igongo Cultural Center where you'll learn about Western Uganda culture and visit the Southwestern Uganda Museum. Your journey will stop either at self-booked accommodation or at the Kimbombo airport.
For more information or to book this tour, follow this link.
3-Day Kruger National Park Experience
The Kruger Park is a top destination when it comes to Africa Safaris. This three-day tour starts at the Johannesburg Airport from where you'll depart. You'll arrive at the Kruger around lunchtime.
After lunch you'll go on your first game drive, specifically looking for elephants, giraffes, and antelopes. After the drive, you'll get some free time to explore the resort or enjoy a drink before dinner at the private restaurant.
Day two starts at dawn, with a game drive trying to spot the Big Five. After your first game drive of the day, you can enjoy breakfast and proceed to a waterhole and spot hippos and an abundance of bird species.
Then you'll return to camp and get the opportunity to swim yourself. Then the top priority of the entire trip is the night game drive. You'll have the opportunity to experience the animals at their most active time and try to spot predators looking for their prey.
Day three starts with a final morning game drive, where you try to spot some elusive species in the bushes. You'll have the opportunity to get some shopping done before heading back to the airport or hotel, with views of farmlands stretching almost the entire journey.
To find out more about this deal or book it, click here.
Head Off On Your Own African Tour
These top safaris in Africa are some of the best experiences you will ever have. From experiencing the Big Five to learning the culture from these destinations, there will always be tons to do.
With these options available, it's easy to see why Africa is the safari continent of the world.