Last updated on April 30, 2023 7:48 pm
Add to wishlist
Added to wishlist
Removed from wishlist
0
Add to compare
These spectacular private and national wildlife reserves just a few hours from the city of Cape Town, are home to the magnificent Big 5 and thousands of other indigenous flora and fauna. Cape Town safari tours offer visitors an magical experience that is unique to the South African wilderness.
Off the coast of Cape Town, the South African oceans teem with underwater life and hold the lesser-known Marine Big 5. Ocean safaris are a great way to appreciate the life that lies beneath the ocean's surface and capture unforgettable and unbeatable moments.
These Cape Town safari tours are great for every type of traveler.
---
Highlights:
See the iconic Big 5 and Marine Big 5
Learn about Cape Towns Fynbos
Try out some local beer and wine
Know before you book:
Long tours may not be suitable for small children
Wear comfortable layered clothing
Don't forget your camera
---
Cape Town, where the mountains meet the ocean, is a place like no other. This beautiful city and its surroundings are home to flora and fauna that the world admires. Locals and anyone privileged to visit this South African city can attest that the best way to witness its great wilderness is on Cape Town Safaris.
Whether you're after a little rough and tumble, or if sipping champagne beneath the setting sun is more your style, there's a safari adventure for every type of traveler.
South Africa offers such a vast array of landscapes and experiences that finding the perfect experience can be a little tricky. But, we've put together a roar-some list of the best South African safari packages in Cape Town to make planning your trip a breeze.
Safaris in South Africa, Cape Town
While you won't find the Big 5 wandering around the Mother City's CBD, Cape Town's surrounding areas have many captivating Big 5 game reserves. Different safari packages are offered at each reserve outside of Cape Town to accommodate just about every traveler's itinerary.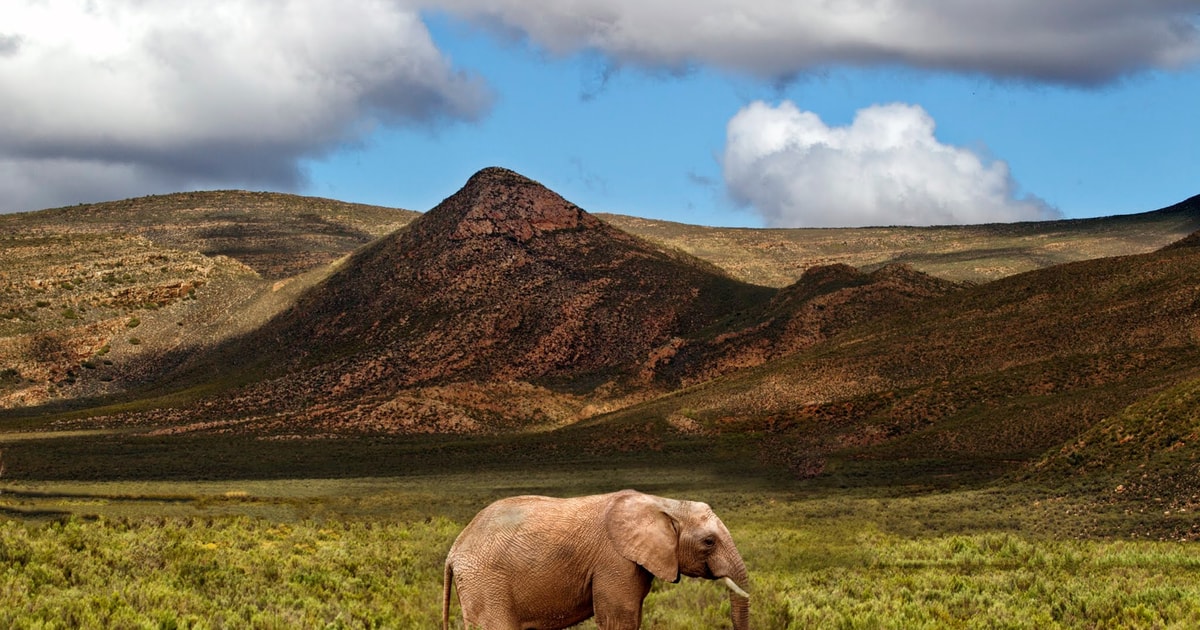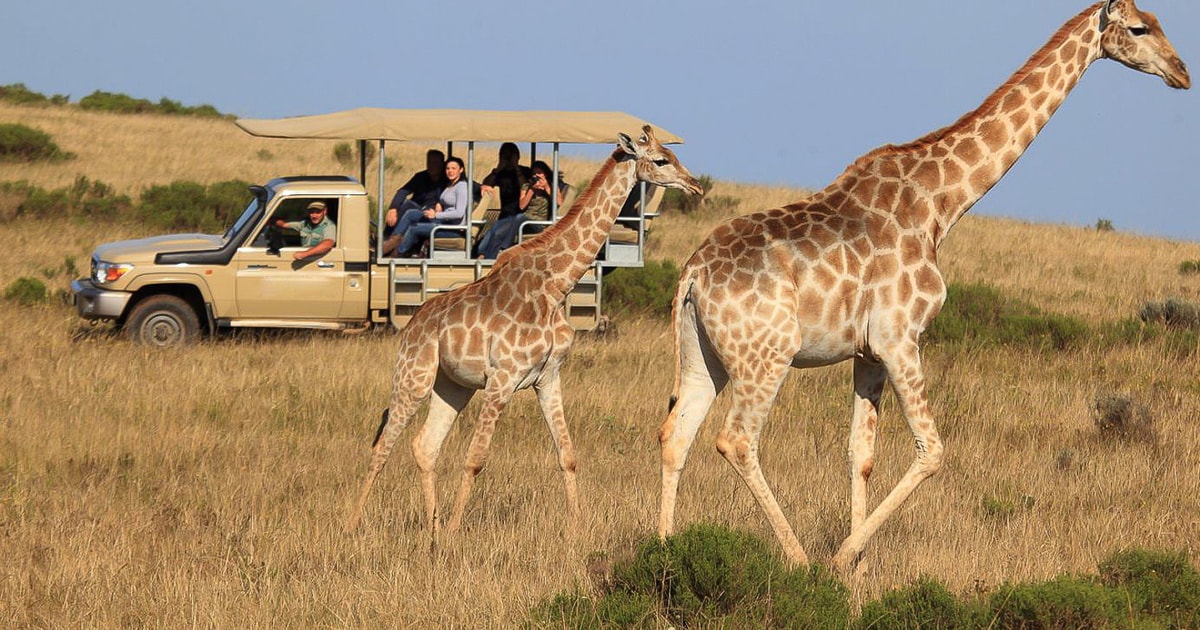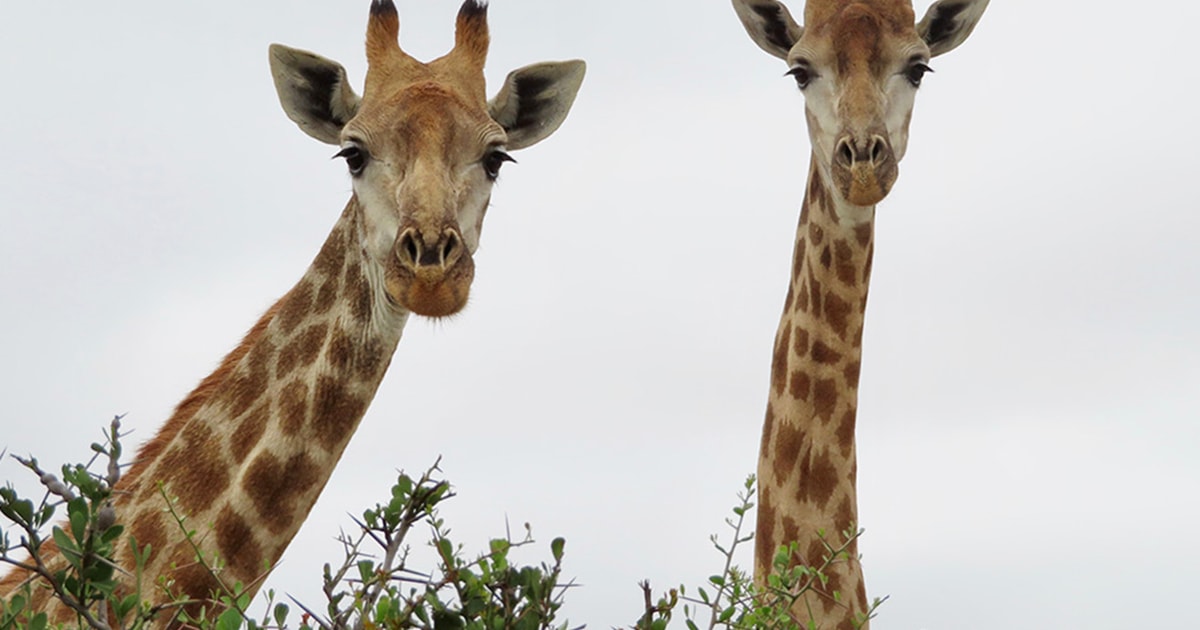 Half-Day Tour Aquila Private Game Reserve – Safari From Cape Town
Best Suited for: Couples and families with older children
Duration: 9 hours
This day trip from Cape Town features a safari tour and lunch at the Aquila Private Game Reserve. Located about two hours outside the city, this tour includes pick-up and drop-off at central Cape Town hotels for your convenience.
Your journey will begin in the early morning with pick-up from your hotel, followed by a delightful drive through the Hex River Valley to Aquila Safari game reserve. This reserve is home to South Africa's Big 5 and other African animals like giraffes, springbok, zebras, and over 170 species of indigenous birds.
What we liked: The short day trip is the perfect addition to any itinerary and leaves enough time for spotting wildlife.
---
INCLUDES:
Game drive
Lunch
Pick-up & Drop off
EXCLUDES:
Extra drinks
Multilingual tour
Souvenirs & tour footage
One of the greatest advantages of booking a safari tour in Cape Town as opposed to a self-drive safari is the accompaniment of a knowledgeable guide. Throughout your journey they will provide interesting facts about the resident flora and fauna.
Check Price & Book
---
Marine Big 5 Safari Cape Town
Best Suited for: Couples, Families and Ocean enthusiasts
Duration: 10 hours
Like its majestic land animals, there is beautiful life within South Africa's oceans that you shouldn't miss out on seeing. Unknown to many, Africa also has a marine Big 5. You can see these dolphins, seals, penguins, whales, and sharks on a marine safari in Cape Town.
This Cape Town safari tour begins in the morning with pick-up from central city hotels and hotels in Bantry Bay. From the city, you'll be driven to the Great White House restaurant in Gansbaai, a small coastal area known for whale watching and fishing. After some warm beverages, muffins, and a quick safety briefing, you'll take a short walk to the harbor.
At the harbor, you'll climb aboard the Dream Catcher vessel and head off for Dryer Island, which is an ideal spot for marine life watching. The best time to visit is from June to December, for the best chance of spotting all five animals.
What we liked: This tour is a great way to beat the crowds that whale watch from the coast.
---
INCLUDES:
Welcome drinks
Ocean Safari
Warm Soup for lunch
Pick-up & drop-off
Check Price & Book
---
3-Day Cape Town Safari Package
Best Suited for: Adventurous families and couples
Duration: 3 days
This three-day tour of natural splendors and wildlife reserves in Western Cape, South Africa, is the perfect vacation for families and adventurous travelers.
Day one takes off from your Cape Town or Stellenbosch accommodation, where your tour team will pick you up. You'll head down Route 62 to Oudtshoorn, passing orchards, vineyards, and the Karoo plains on the way. Upon arrival at the Congo caves you'll crawl your way through a range of limestone chambers where you'll witness the remaining Khoikhoi paintings before retreating to your accommodation.
Day two in the Klein Karoo includes an exploration of Wildnerness National Park. Followed by an optional walk with Elephants, a leisurely afternoon paddle down Touws river, and bungy jumping from the world's highest commercial Bungy bridge (if you're brave enough).
Day three along the Garden Route is spectacular. You'll start the day with a 4×4 safari near Cape Town at Botlierskop Private Game Reserve, where you might spot the big 5. You can also opt for a peaceful bushwalk with your game ranger to get closer to nature.
What we liked: This tour includes great activities just outside of Cape Town.
---
INCLUDES:
Pick-up & Drop off
Safari tour
Accommodation
Breakfast
EXCLUDES:
Dinner
Elephant Bushwalk fee
Bungy jumping fee
Check Price & Book
---
Wildlife Safari with Olive, Beer, and Wine Tasting
Best Suited for: Couples, groups and solo-travelers
Duration: 9 hours
This might be the best safari in Cape Town for foodies and craft beer connoisseurs. This tour takes off bright and early from Cape Town's V&A Waterfront. Before reaching Buffelsfontein, you'll stop at Bloubergstrand for a fantastic photo of table mountain across the bay.
By 9 am, after a delightful cup of tea, you'll be ready for your safari tour in an open-top 4×4 vehicle. This safari at a game reserve near Cape Town takes around 3 hours and is an excellent opportunity for spotting indigenous wildlife.
After that, you'll head to the charmingly named town of Darling, where you can opt for beer tasting at Darling Breweries. From there, you'll visit one of two nearby wine estates with luscious green lawns and beautiful Cape Dutch architecture. Here you'll try out some exquisite wines and olives before returning to Cape Town.
What we liked: Great beer and wine is the perfect post-safari treat.
---
INCLUDES:
Welcome drinks
3 Hour game drive
Wine tasting
EXCLUDES:
Beer tasting fee
Lunch
Drinks
Check Price & Book
---
All-Inclusive Safari Package at Aquila Private Reserve
Best Suited for: Couples, families and groups
Duration: 5 – 7 hours
This all-inclusive safari package ticks all the boxes for a bit of luxury under the South African sun. It starts with an early 6 am pick-up from Cape Town and Camps Bay accommodations and heads for Aquila Safari private game reserve.
Here you're welcomed with a delicious breakfast, which is included in your fee, and you'll meet a knowledgeable and friendly game ranger that will accompany you through this Western Cape wildlife reserve.
Aquila is considered one of the best game reserves near Cape Town for its array of flora and fauna. You can spot the famous Big 5 and plenty of other wildlife during the tour.
If you're looking for Big 5 lodges, Aquila Safari also offers luxury accommodation near Cape Town.
What we liked: The knowledgeable guide and delicious breakfast.
---
INCLUDES:
Pick-up & drop off
Game drive + guide
Breakfast
EXCLUDES:
Additional snacks
Souvenir photos & video
Check Price & Book
---
2-Day Wildlife Safari from Cape Town
Best Suited for: Families, groups and couples
Duration: 2 days
This two-day adventure off the beaten track of the Western Cape offers one of the best safaris near Cape Town. From the Mother City, you'll cruise along the Garden Route, visit the Klein Karoo and Oudtshoorn, the ostrich capital of the world.
Here you'll embark on an outstanding open-top safari tour at two private game reserves, offering plenty of opportunities to spot wild animals and learn all about the Cape's fynbos.
What we liked: The road trip allows you to see a lot of the province's landscapes.
---
INCLUDES:
Transport to and from Cape Town
2 Safari game drives
Breakfast
Accommodation
EXCLUDES:
Lunch and dinner
Elephant Bushwalk
Souvenirs and photos
Check Price & Book
---
Editor Review: Cape Town Safari Tours
South Africa's beautiful and diverse flora and fauna attract millions of visitors to the country every year. Cape Town, the hub of tourism, offers many unforgettable opportunities to get up close to the indigenous wildlife on safari game drive tours.
PROS
Short distance from Cape Town
Some meals included
Many tour options
CONS
Some tours are not suitable for kids
Additional cost for some meals
Not guaranteed that you'll see all the animals
Cape Town Safari Packages – See The Western Cape's Wilderness